So I fancied some spot lights to fit the holes in the bumper, just like the OEM Daihatsu optional extra ones should fit. So I went shopping around and found these ones for just £9 including postage!!
http://cgi.ebay.co.uk/ws/eBayISAPI.dll?ViewItem&item=261124040877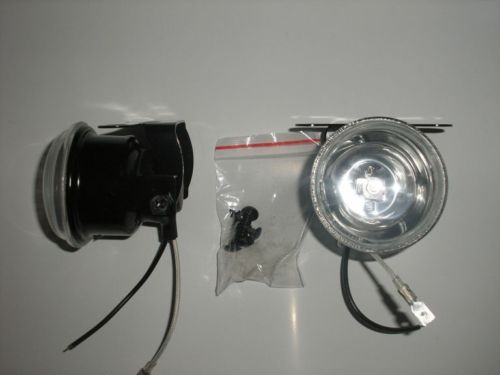 They took about a week to turn up, and when they did I was mighty impressed with the quality of them for the money. They are a perfect sized fit for the bumper holes and the mounting points are suitable with a little bodgery.
So I took out the little grill things with a philips screwdriver, then marked a 64mm circle on them, then drilled some tactical holes, and took the rasp and file to make the circle tidy. Maybe if you had a suitable hole saw you could do this even easier - I did not.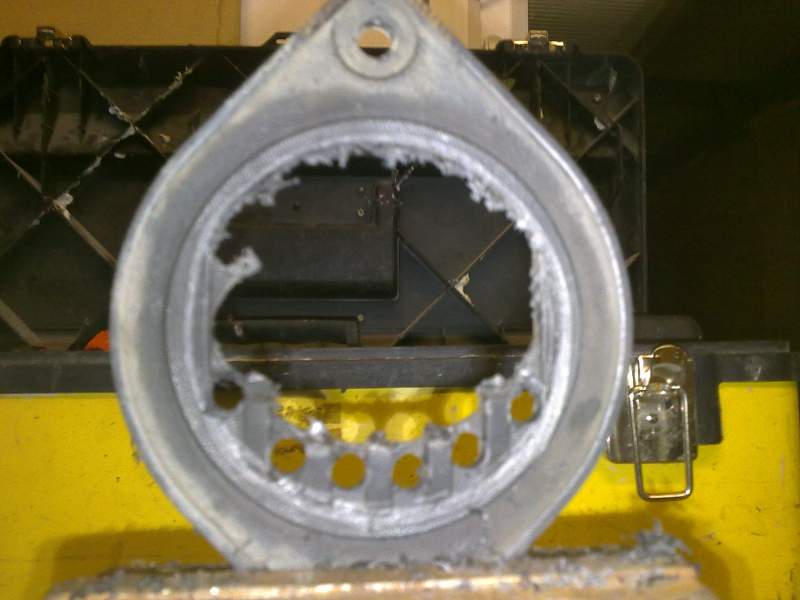 So then you take the mounting brackets they come with, chop them in half, tidy them up a bit, drill a new hole for the screw, and put some tactical bends in them, tada.....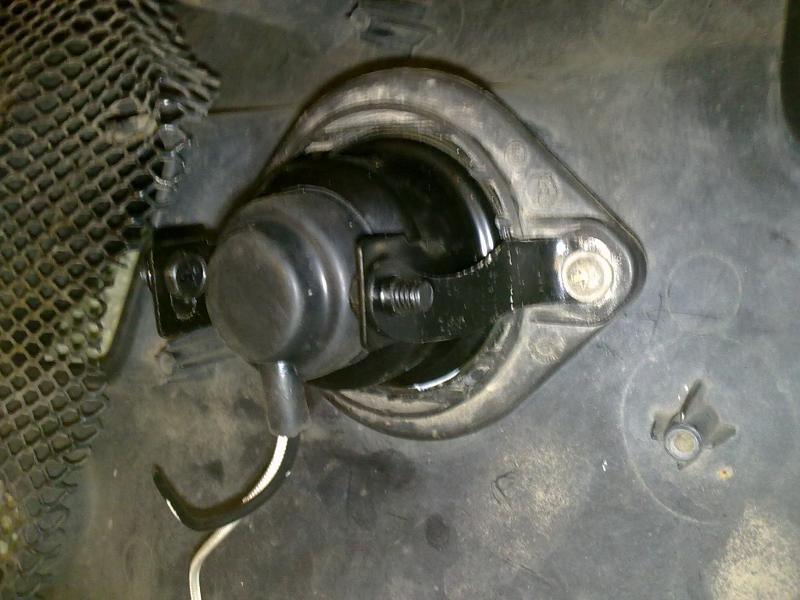 So you do both sides to your bumper so you can fit them, some thing a little like this:-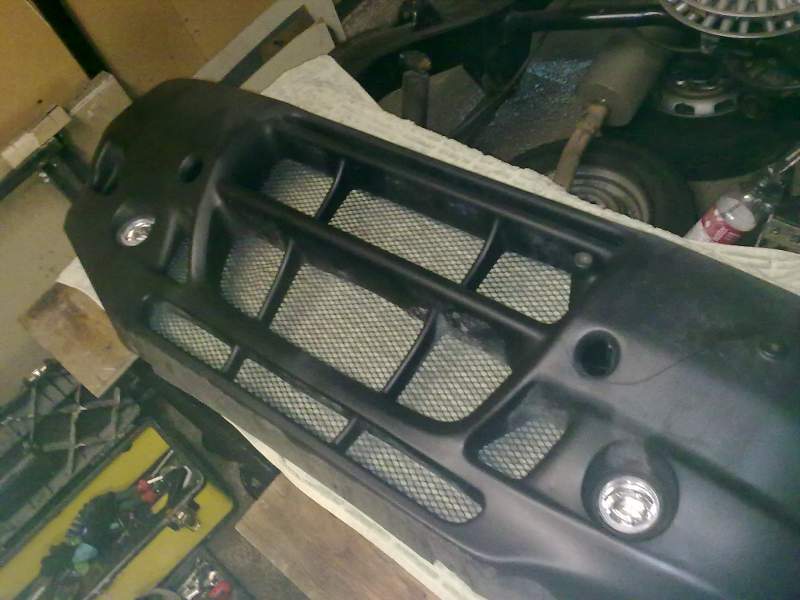 Turns out the Hijet has all the wiring in place for fog lights already, you just cut the plugs off the van, fit your own bullet connectors or whatever you fancy to join the wires up with (keep in mind you might want to take the bumper off so make them disconnect-able), then bolt your bumper back on.

That was easy wasn't it?! Too easy to be true....
Now go and jump in the van and press that fog light button to see your new illumination. What? They don't work?!
There is an option extra relay that was part of the fog light kit supplied by Daihatsu. You don't need it, Just get a nice chunky switch, fit two lengths of wire to it with some male spades on the end. Under the fuse box in the van you'll find a connector for the relay. Shove the two spades into the thick wired ones and tada you now have a switch to control your front fog lights on their own. Now you can drive around like a chav with your fog lights on

Brilliant post , just fitted my spots today , just need to wire them up , but I'd prefer to use the relay, had a quick look could not see it (1999 1,3 MPV) also just ordered off E-bay what look to be the correct waterproof  plugs to save "cutting off " the originals

Cromwelluk

Member




Posts

: 14


Join date

: 2015-05-26


Location

: Tamworth Staffordshire




---
Permissions in this forum:
You
cannot
reply to topics in this forum