Right new year newish screen for the jet.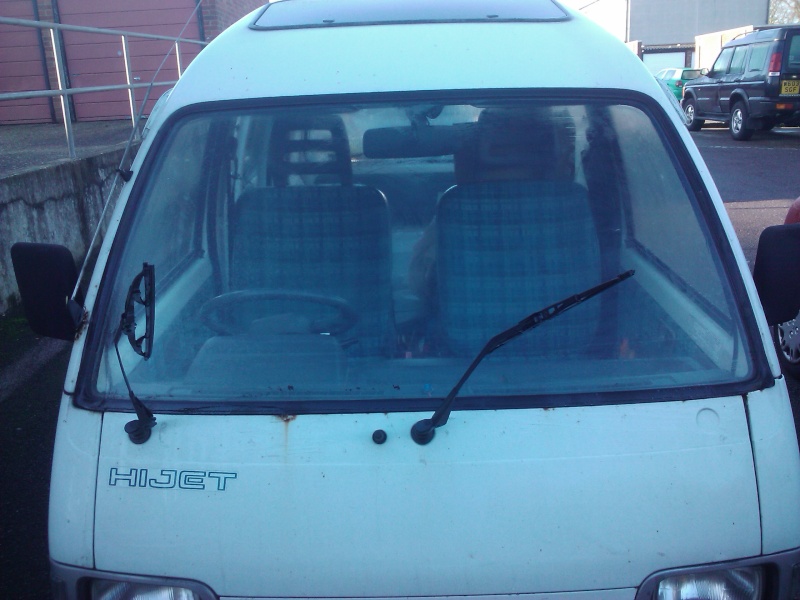 Old one cracked all on it's own overnight it has leaked a bit of water around the seal when the weather has been shite so may have frozen and done it but I'm guessing.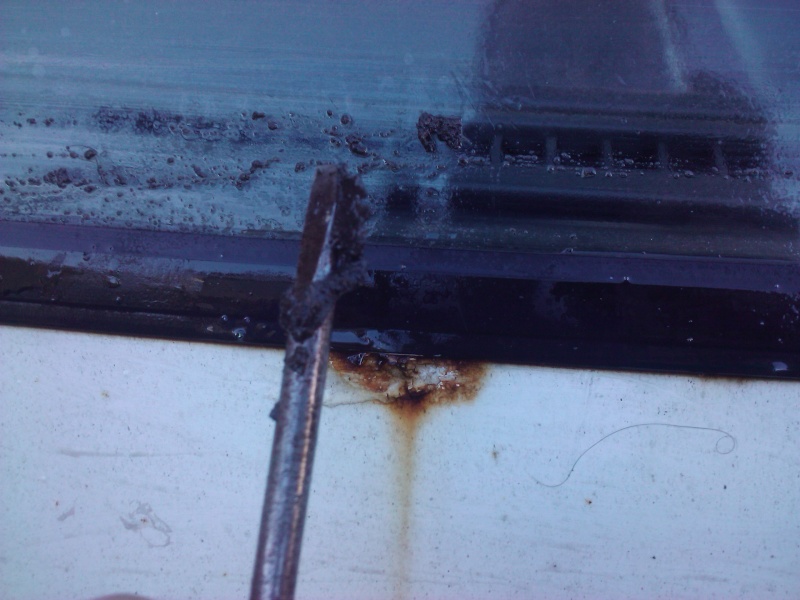 Lots of shite under the seal when I run the screw driver around the edge to let the wd40 in.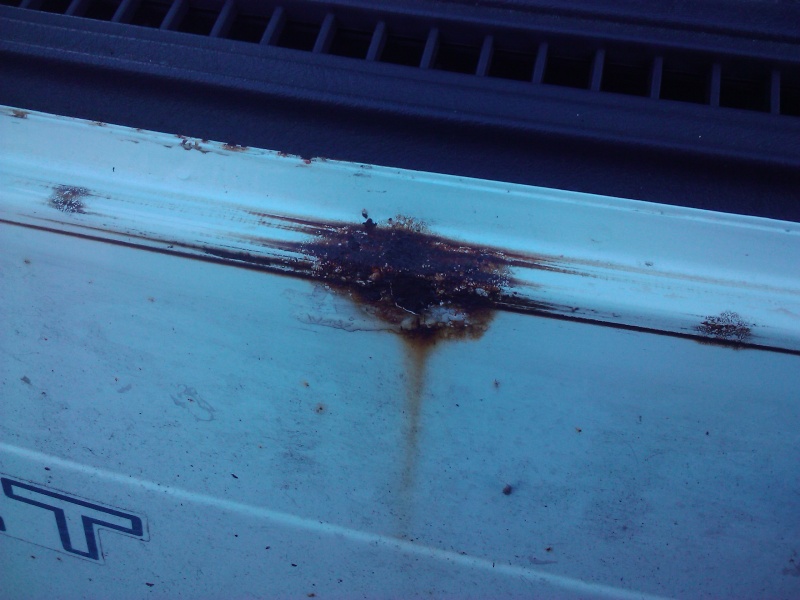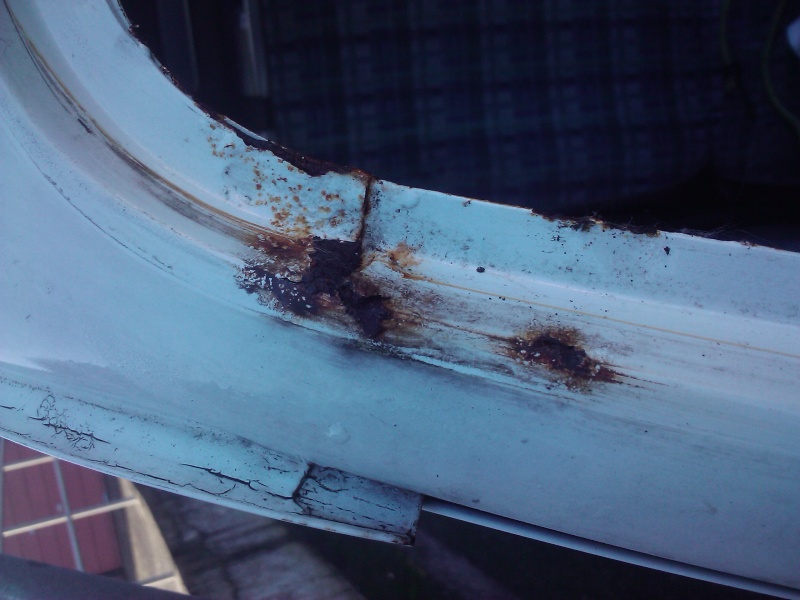 Fair bit of rust was uncovered all was ground back with a dremel type tool and the sand paper rings.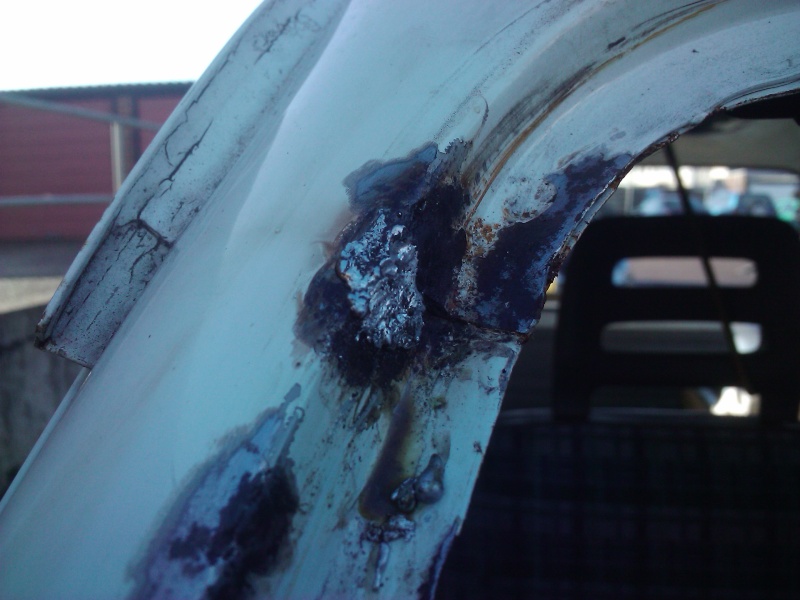 I also did around the ariel mount as it was to good a chance to miss and I found a couple of little holes in the pillar there and up the top which looks to have been repaired before as it has been brazed both were cleaned and leaded as this is water proof unlike body fillar really should have been welded but I knew I would run out of time if I started that.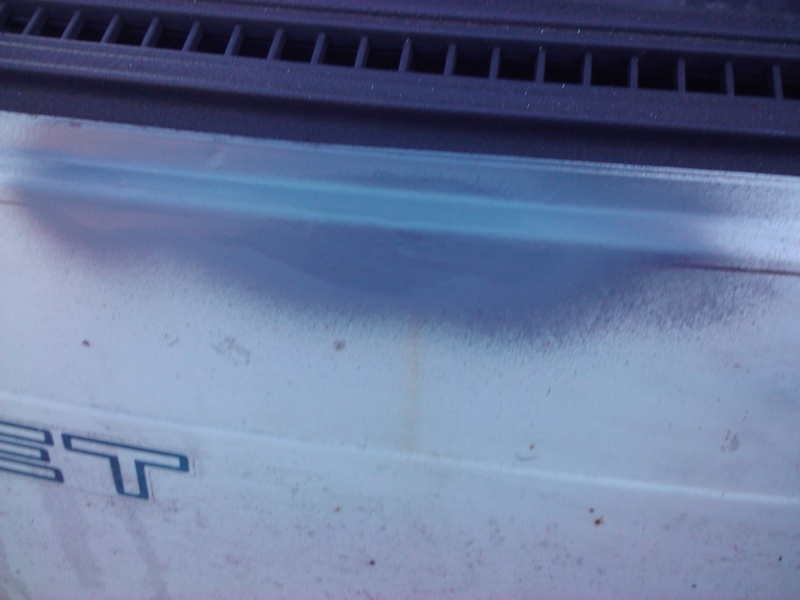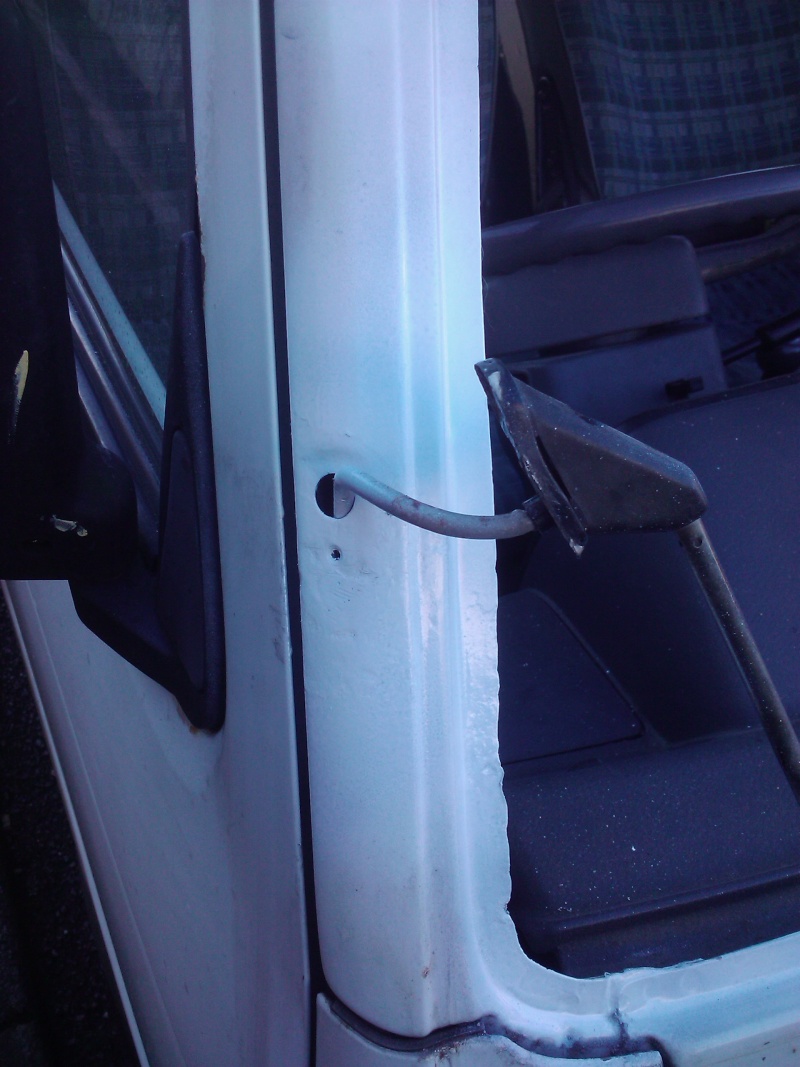 All bits primed and painted then a thick layer of cheap soft body wax to help keep the water out.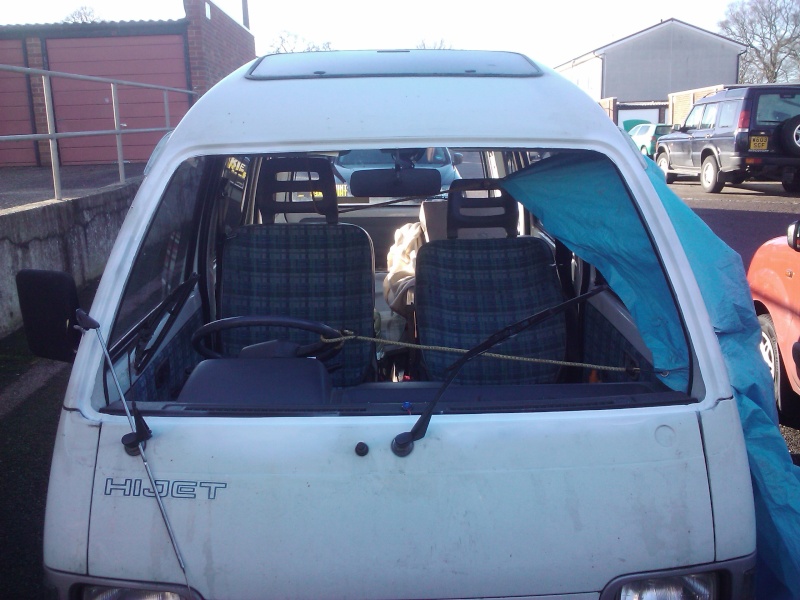 all ready to go back together,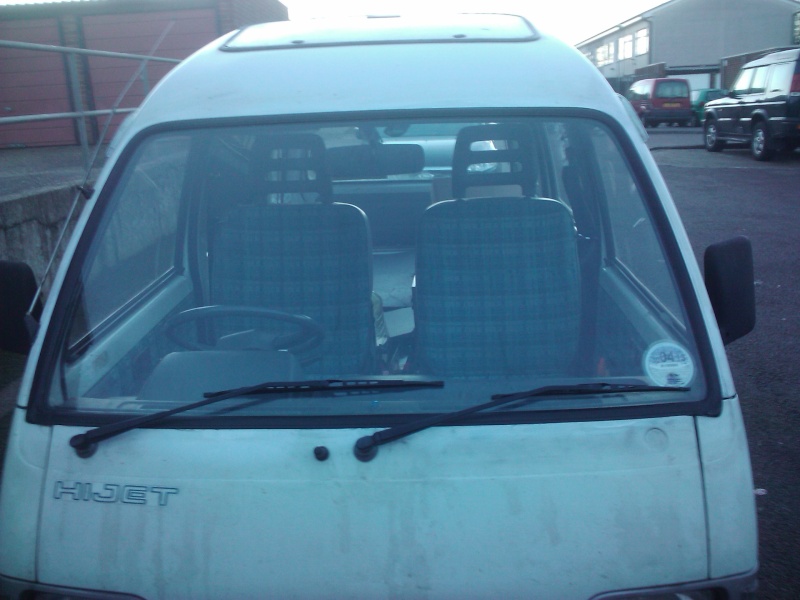 Seal in then the glass this is definately a two person job if not three as the seal shrank and was an absolute pig to get back in, then clean up all ready for work in the morning I even finished before it got dark unlike the last screen I did which was done all in the dark.
Last edited by rich the mechanic on Tue Jan 01, 2013 4:31 pm; edited 1 time in total (Reason for editing : didn't proof read and doubled some pics up.)
Very very nice work Rich, bet it looks loads more respectable without the poo stains leaching out of it.

Tell me about this leading game? I'm seen it done on american hots rods tv show, but how do you go about it?

And how do you get the screen seal out? Want to take the screen out of my spares van but I'm scared of breaking it.
we pushed the cracked screen out breaking it some more well quite a lot more scared the shit out of Clare as she hadn't done one before and was doing the pushing, the one from the breakers I cut the seal to make sure it came out without breaking it was also up in the air a bit on the back of a transit tipper.
Leading is fairly simple see
http://www.frost.co.uk/how-do-i-load-lead
and follow it through it is what I watched to learn then had a go.
The only thing I do different because I'm tight is I use plumbers flux and tin the surface with the plumbing solder wire then use it to make the filler I used plain lead wire today which I picked up at a car boot sale and it wasn't very different but was slightly easier to work with but didn't tin as well as the solder, electricial solder does not work as it changes from solid to liquid to quickly the plumbing stuff is easy to get still but you warm it up till it goes podgy and then push it about with a bit of wood I use the handle off a knackered wire brush.
I turned this in to this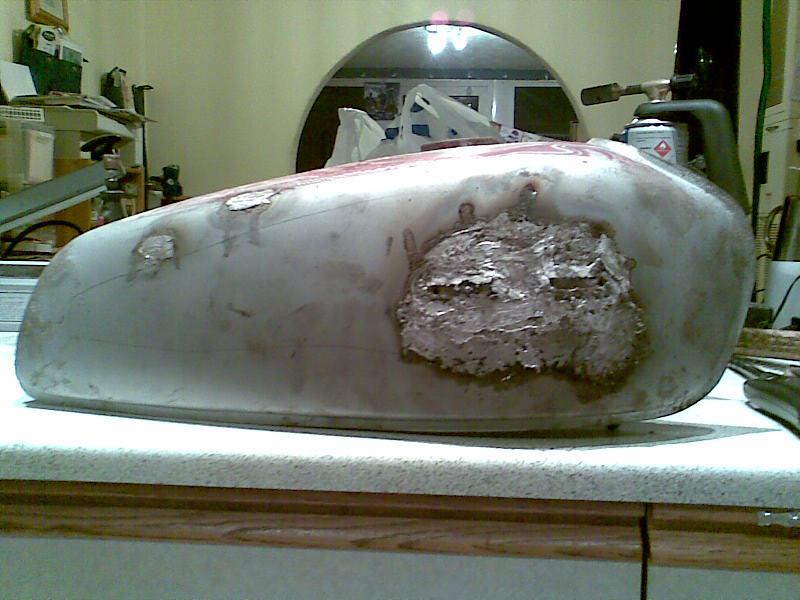 then this (I know it's the other side but it was just as bad I aqua blasted the tank to clear the rust and it got very heavy and it had been holding fuel)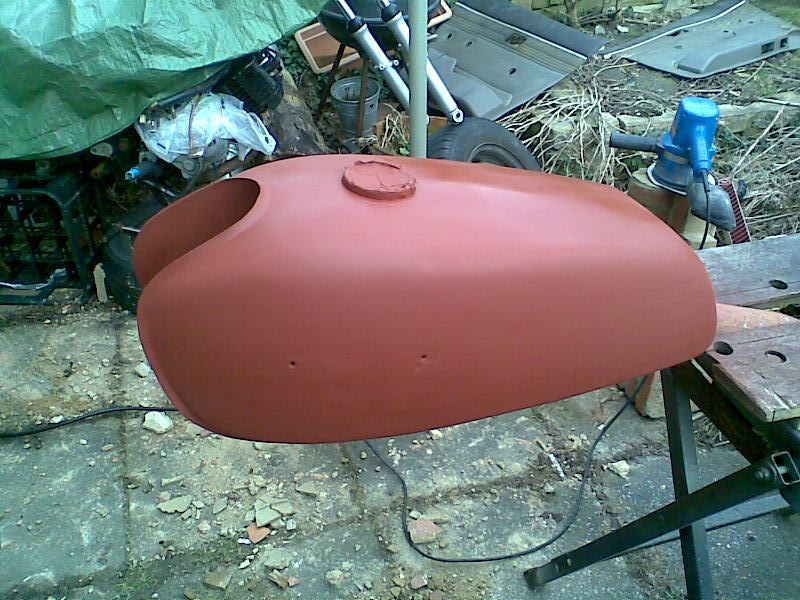 I did still have to put a sealent into the tank as modern fuel has something in it which oxidises lead.
I'll have a go at this technique next time I need to patch some body work up from metal worm.
Have a practice first to tin you need to flux clean the metal then heat the metal and rub the solder over it till it looks like it is plated this is the hard bit if you can't tin it then you won't get the thick stuff to stick once you have the area tinned you then warm the stick/wire till it softens and you wipe this on to the surface do not heat the surface anymore keep ading till you think you have enough then warm it till you see it go glossy then push it about re warm as required and add more lead if required.
You can do the adding of lead with a heat gun I haven't tried it as only have a crafting low heat one here (Clare's) but may work better if you don't want a flame near anything.

---
Permissions in this forum:
You
cannot
reply to topics in this forum