I'm in the process of buying a 1989 daihatsu mini van (hijet MPV i believe)
the guy i'm getting it from said that there is a speed limiter on it, so it only goes 25 MPH, but he was told that
there are two wires connected to the carburetor that need to be disconnected, and wired to each other
, and that will by-pass the speed control.
i was just needing some advice
on whether or not that was the case, and also where the carburator is located on this van (i haven't seen the van yet, except in pictures, so if i could do it when i get there that would make the trip back much more pleasant, as the van is an hour away from where i live

)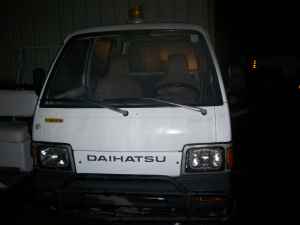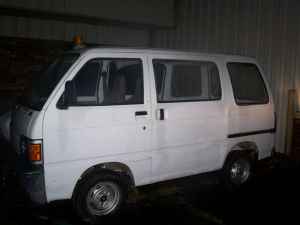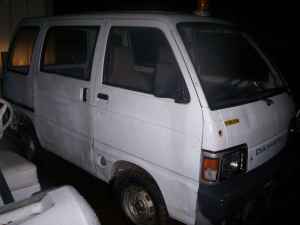 Thanks.

jonjackson

New Member





Posts

: 2


Join date

: 2010-04-03



we have 3 hijets on the air base near me. i "heard" they were limited to 30mph. i said that was bollox as i have never heard of any being limited.......

follow the fuel line toward the engine. it will lead to the carbs.
Also check out the manuals in the work shop section, one of them may shed some light.

leopard_pagan

Admin




Posts

: 1105


Join date

: 2009-09-21



thank you, i will check that. i don't know if it is in fact limited or not, but that's what they guy said, so i guess i'll find out when i test drive it next week.
thanks for the reply.

which manual do you think would be the closest to the hijet mpv?

thanks
bye
jon

jonjackson

New Member





Posts

: 2


Join date

: 2010-04-03



the other thing I would check is if it is in need of a tune up and just runs out of puff at that speed.
hmmm which manual depends on the model of MPV. mine is the 993cc EFI, there is also a 993 with no efi, a 1.2 diesel and a 1.3 petrol..and i think there maybe an older 600cc hijet too..

leopard_pagan

Admin




Posts

: 1105


Join date

: 2009-09-21




---
Permissions in this forum:
You
cannot
reply to topics in this forum