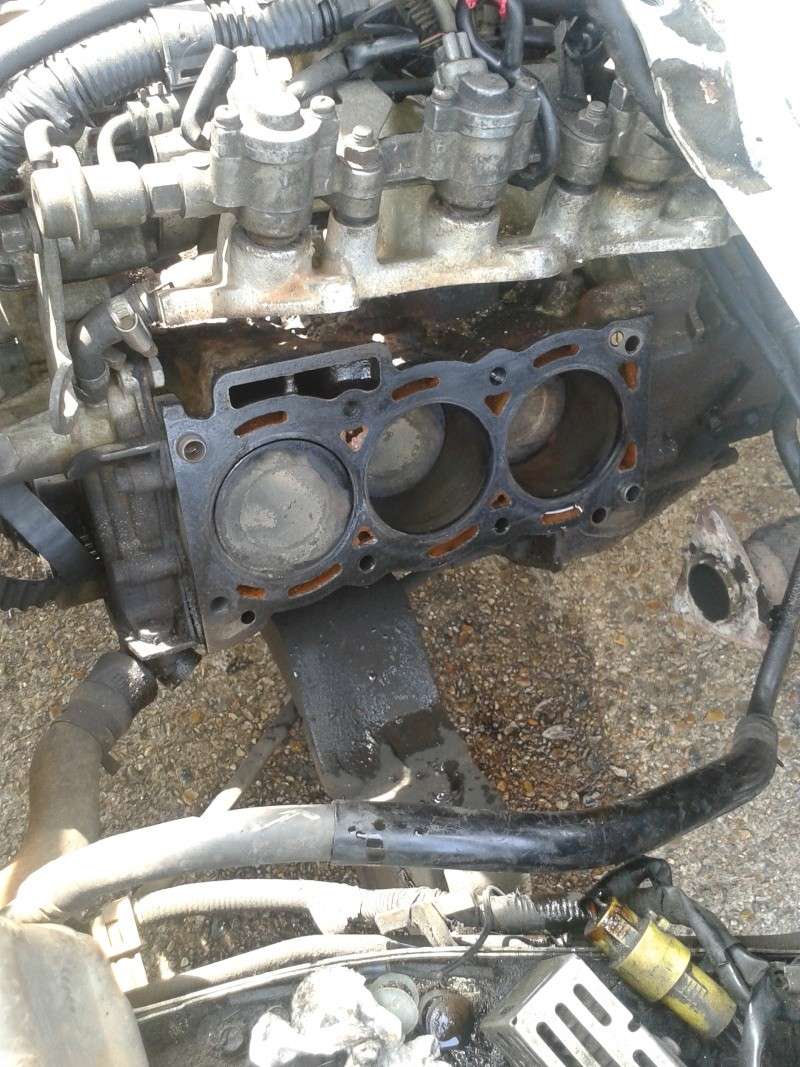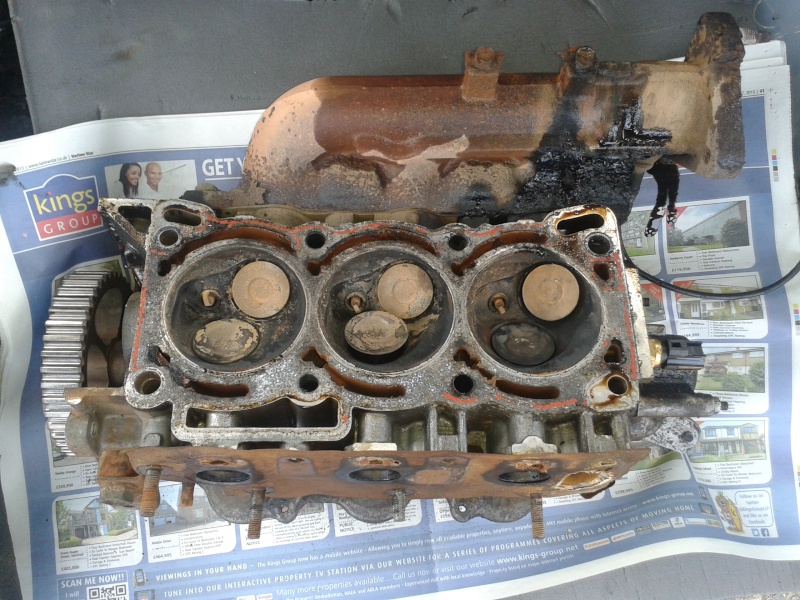 Yes time for a new head gasket as yesterday I went to change it as had been losing water but noticed the thermostst cover was covered in scale so I thought it was just losing water so fixed that went to go out and it boiled up good and proper so today off with her head!!!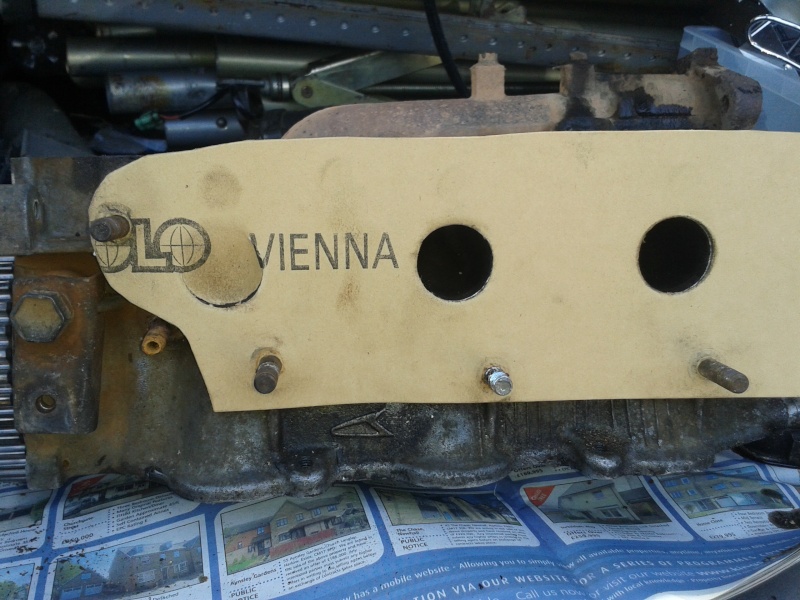 The intake gasket was a little worse for wear so made a new one now need to find a supply of gasket paper as now down to less than one sheet.
Just messaged the girl the other day who bought my Red LPG one, and that seems to be running ok still.

Doesn't the inlet and exhaust gaskets come in the head set?

Being a whole gasket set is only £37 for a 993cc, why not just use proper ones?!

How about your radiator? and hose clips, and the top metal pipe?

Good luck with the fix!!!
I have never bought a full set yet as I don't change all the stuff that comes in it and most head sets don't have intake and exhaust gaskets, the maniflod stays on any way and Im quite happy to make a gasket it keeps my hand in for the times when you can't get or need to fix there and then probs.

The top pipe and clamps are all good I picked up some spares a while back and changed them then as for the rad it's been replaced recently, the stat housing was good last time I looked it was covered in scale yesterday it seems ok now but I have the cowl loose so I can keep an eye on it over the next couple of days.
I would only use 3 bits of that set and I only skim heads if they arn't flat and need to be done as there comes a point when the clearence is to small and the valves get intimate with the pistons.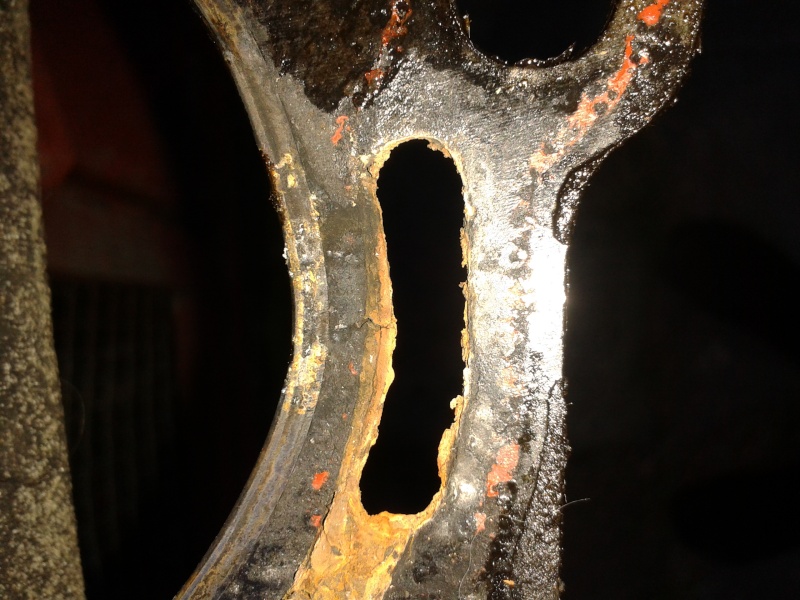 The corner that's failed is the rear pot just above the exhaust it all went wrong when I went away for a few days and had to nail it in first to get up a one in four hill.
How do you clean up your head surface Rich ? Looks pretty cruddy as one would expect.
I may be teaching my Granny to suck eggs but what I have always done when as HJ suggests about skimming - and I like you didnt have the time or usually the dosh in my case was this :
Use a flat work top--- I have a slab of Marble, put a thin sheet of Butyl rubber or non slip material on it then a sheet of Glass and some Fine Valve Grinding Paste on it and lap the head in using a circular motion and keep reversing it till your arms are dropping off and you have
got a nice all over grey dull finish to the surface. The other crucial tool of course -- a straight edge-- not infallible but certainly a help.
Anyway hope you have been successful Rich so you and the Wife can get out to earn some Pennies tomorrow.


I scrape it clean and check it with a straight edge very carefully and same on the block the head has been skimmed since I have had it. I have always done it that way this is the only motor I have had to do more than once and the gaskets have all failed in different spots if it was a repeat each time then I would have a problem spot.
Are you going to use the same supplier for the gasket?
I have used two suppliers and neither have supplied the same gasket twice the latest two have been a silicon type finish in black but the one before was grey silicon, however there are two thickness' and they are denoted by one having a couple of holes outside the used area mine should not have the holes say's the manual but was fitted with one when we got it and all have measured to the correct thickness the latest one is still the correct thickness but doesn't have the marker.

---
Permissions in this forum:
You
cannot
reply to topics in this forum