Hi to all. Greetings from Czech republic and please sorry for my english.
I get a hijet and some thing on it are wrong. Can you tell me please, where I must connect this hose from oil filler plug?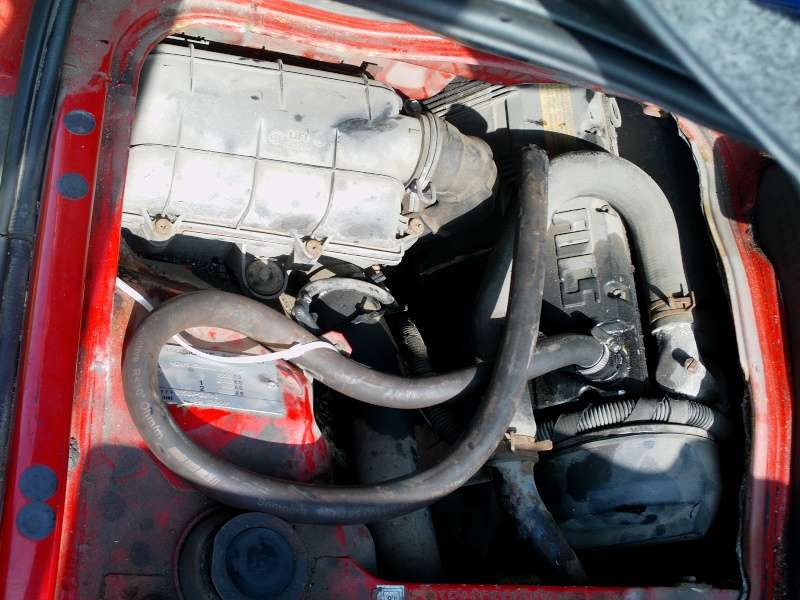 In user manual is that hose smaller.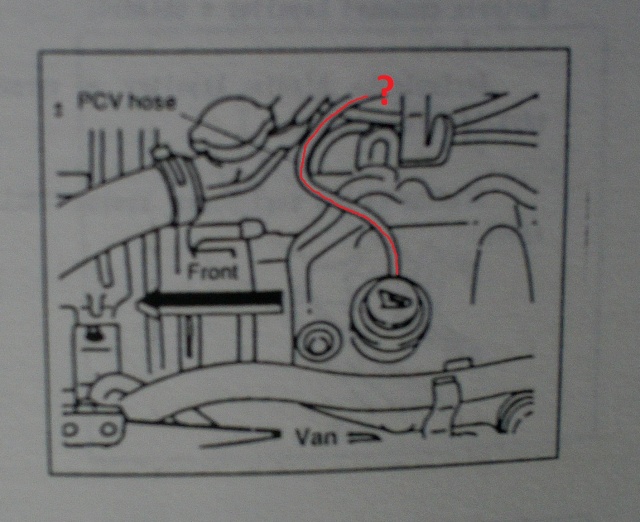 From "Daihatsu diesel workshop manual" and "lombardini 1204(/T) workshop manual (in daihatsu is 1204/P)" i didn't get answer. It may be some "oil sump hose" or what.
I think that must be conect to pipe/hose what I have under car and are blind with some screws (in red circle).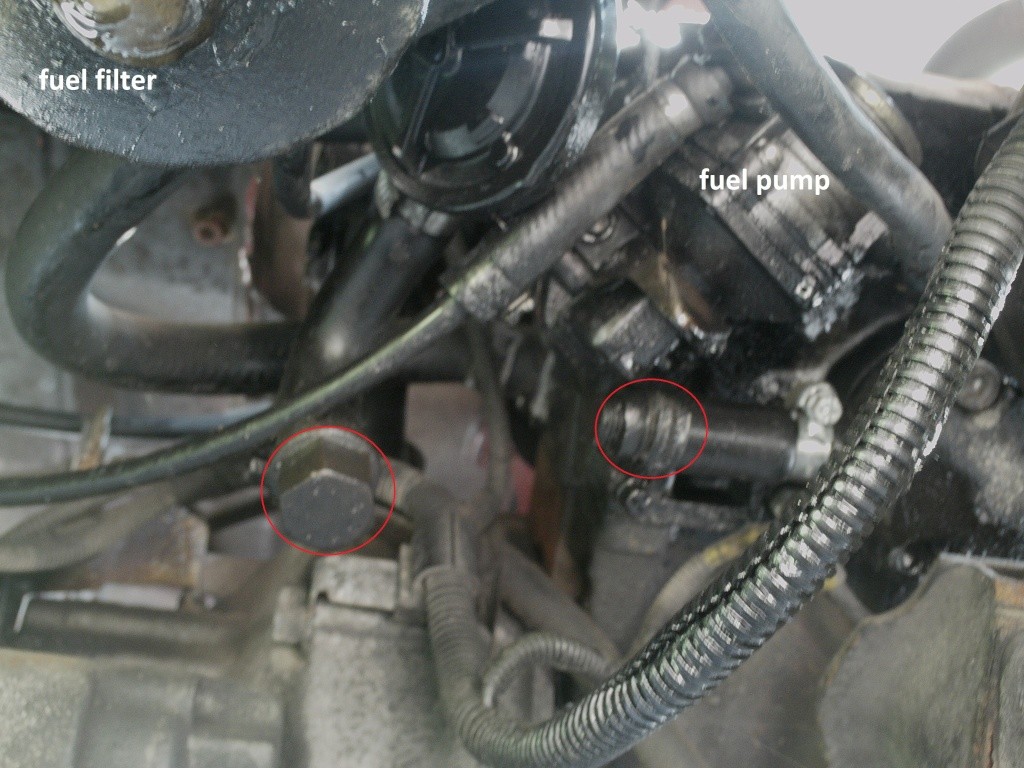 Thank you very much for all reaction.
Dan

dhaan

New Member





Posts

: 2


Join date

: 2013-07-16


Location

: North of the Czech Republic



Welcome to Czech Dan! Glad you have found us.
First you must understand I have no experience with the diesel Hijet. But I have worked on other diesel vehicles.
In reply to your question where does this hose from the filler cap go:-
First there should be a proper oil filler cap - yours is missing.
It has been replaced with that pipe.
The pipe in the diagram from the manual will go to either the air filter box, or the air intake pipe.
The purpose is to let the engine burn the vented oil gases, this makes them clean as the oil will get burnt away. Without this burn off system, the engine will blow oil vapour/gas from the hot oil system into the air we breath, which is bad for health.
It is all part of making engine emission cleaner for the environment.
I hope you can understand my explanation, with a little help from google translate:-
Vítejte v České Dan! Jsem rád, že jste nás našli.

Nejprve musíte pochopit, nemám žádné zkušenosti s motorovou Hijet. Ale já jsem pracoval na jiných vozidel s naftovým motorem.

V odpovědi na vaši otázku, kde to hadici od plnicího uzávěru jít: -

Nejprve by měl být správný olej uzávěr - tvoje chybí.
To bylo nahrazeno s tímto potrubím.

Potrubí ve schématu z návodu půjde buď schránku na vzduchový filtr, nebo potrubí přívodu vzduchu.

Cílem je, aby motor spálit odvětrávané ropné plyny, to z nich dělá vyčistěte olej spálit pryč. Bez tohoto spálit systému, motor foukat olejové páry / plyn od horkého olejového systému do vzduchu, který dýcháme, což je špatné pro zdraví.

To vše je součástí tvorby emisí motoru čistič pro životní prostředí.

Doufám, že můžete pochopit své vysvětlení, s malou pomocí Google překladače!
You are a real Diamond Matt. So helpful and caring . Good man.

The picture you have put up from the manual looks like a 993cc petrol rather than the diesel if that helps.
Thank to all of you.
If that picture from my manual is petrol engine, so it's a great. In this case the ends of the circled pipes must be connected (from oil head to air suction). That pipe on oil filler cap does not make sense for me. I look to youtube for lombardiny 1204/1404 motors videos and non of that oil filler caps hose have it.
One more time I thank for your willingness.
If someone need
czech
user manual for Daihatsu Hijet (EFI, Diesel) i may scan it, but i don't think that somebody need that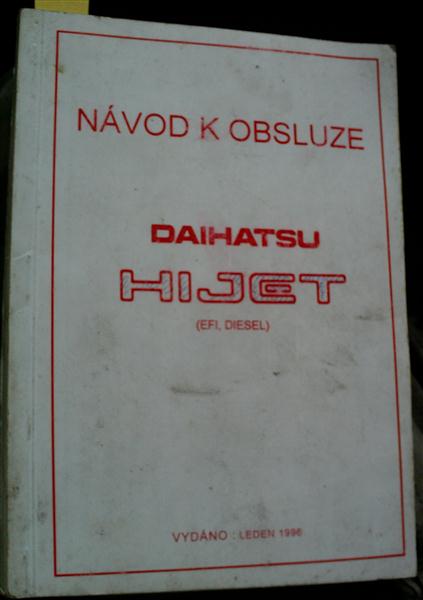 Best regards
Dan
Last edited by dhaan on Fri Jul 26, 2013 3:22 pm; edited 1 time in total (Reason for editing : my english :))

dhaan

New Member





Posts

: 2


Join date

: 2013-07-16


Location

: North of the Czech Republic




---
Permissions in this forum:
You
cannot
reply to topics in this forum