Posted a while back a strange fault with my 993cc. Been fine for ages but playing up again. Engine light comes on and basically starts stuttering and then cutting out. Hard to restart and have to plant throttle pedal on floor. Sometimes if I rev the granny out of it when the light comes on it clears it?

Fault code shows as throttle position sensor? where the hell is it and would this cause the problem?
Any help with this would be much appreciated, done the searches but nothing to match symptoms.
Cheers Mark.

streetboy

Chatterbox




Posts

: 62


Join date

: 2012-02-17



Symptoms sound perfect for a TPS sensor fault and the error code confirms the fault.
The tps sensor is here on the throttle body assembly at the opposite side to the throttle cable. The TPS tells the ecu what state the throttle is in, e.g. WOT (wide open throttle) = make as much power as possible, closed = try and make engine idle, or in the middle anywhere.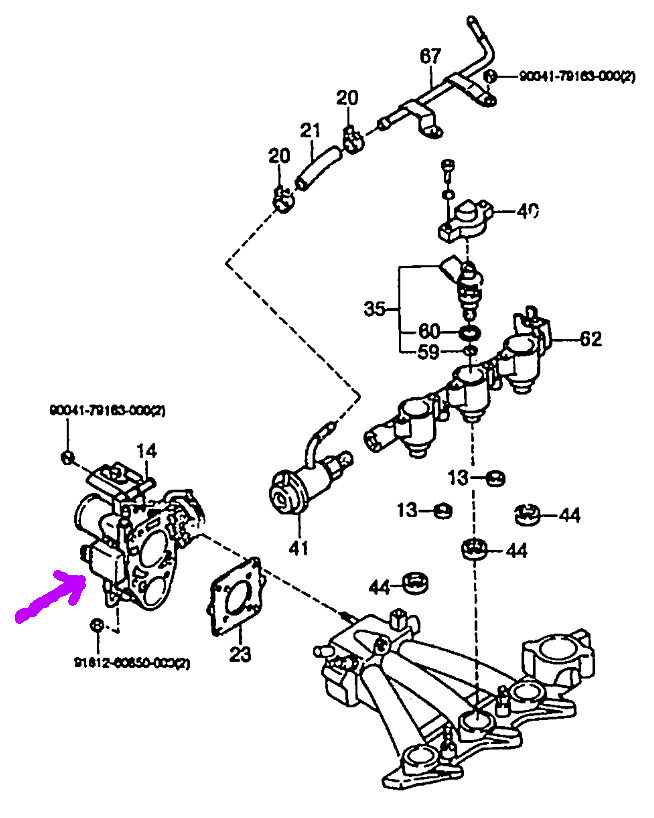 On a 993 they can be very simply tested as it seems they are just some switches, so it triggers when a WOT, and at closed. Should be able to check this. If faulty you may also be able to take the sensor off, pop the cover off it and WD-40 the switches up and keep working them and they make come back to life - maybe.
Here is the test procedure, don't get confused by the pin numbers just look at the pictures of the probes on the connector for each test.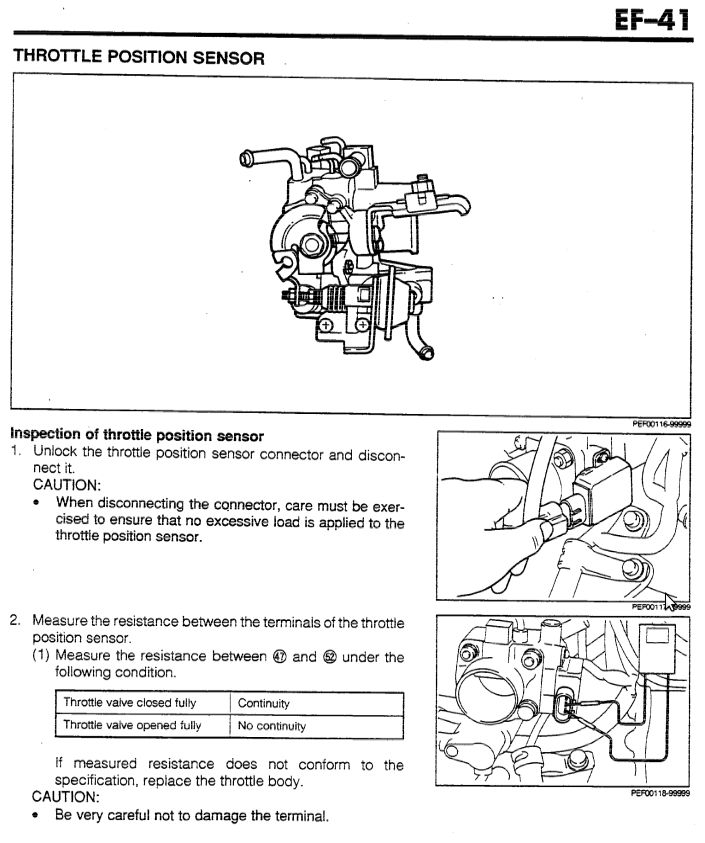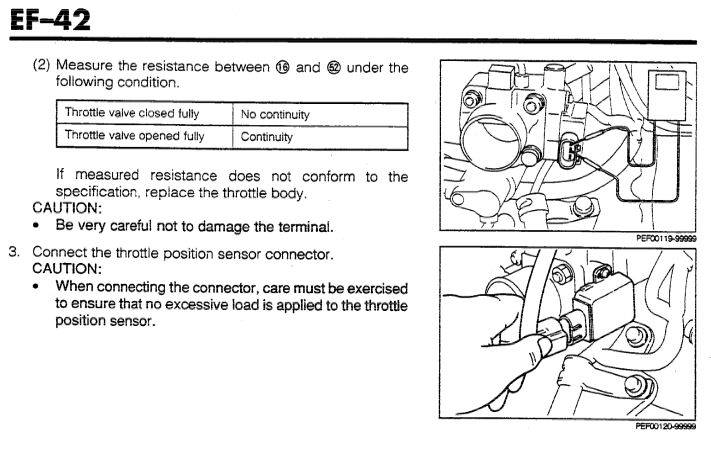 Hope that helps.

Brilliant!!!

 yep that helps a lot

So armed with your info, resistance test and then trying to clean the contacts up. When they say replace the throttle body I am guessing you cant just change the sensor?
Many thanks again fella.

streetboy

Chatterbox




Posts

: 62


Join date

: 2012-02-17



Oh, and its a cb42 so is it the ef42 pins I need?

streetboy

Chatterbox




Posts

: 62


Join date

: 2012-02-17



Nahh you can just change the TPS sensor, but if were talking main dealer stupidity rip off they would change the whole throttle body, making a big expensive job of it. 2 Screws holds the TPS on normally on most engines.

EF-41 and EF-42 means "Engine Fuel" Page 41 and Page 42, its just the way the manual is split up.
Thanks Fella


streetboy

Chatterbox




Posts

: 62


Join date

: 2012-02-17




---
Permissions in this forum:
You
cannot
reply to topics in this forum