Looking for a Ported Vacuum Switch for a 1992 Daihatsu Hijet SP83


Danny1

New Member





Posts

: 3


Join date

: 2013-09-21



What do you mean by ported vacuum switch????
It's a vacuum switch with four ports that screws into the top of the block. I have pic of it but I can't figure out how to post it ??

Danny1

New Member





Posts

: 3


Join date

: 2013-09-21



I'm guessing you mean either one of these things:-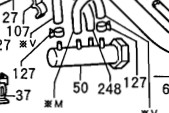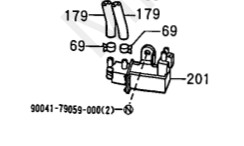 And the answer from me in no I'm afraid.
You'll find one somewhere though, maybe an old Daihatsu Charade would be an idea.
Speaking of which, from a charade diagram I found this component:-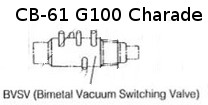 Yes the one looking for looks very much like the last pic you posted CB-61

Danny1

New Member





Posts

: 3


Join date

: 2013-09-21



You could possible do without it.

It's some form of bimetal switch, so as the engine heats of it opens or closes some of the routes.

You could fit some form of electronic solenoid valve, like the ones on the 1.3 efi, and a dash mounted switch - or if you wanted to be really fancy you could use a thermostatic fan control unit to turn the electronic solenoid valve on/off.

I guess it controls the fast idle or choke or something.

Similar topics
---
Permissions in this forum:
You
cannot
reply to topics in this forum