d1noh

Centurion




Posts

: 459


Join date

: 2011-03-13


Location

: In the middle



Very interesting set of pics there, thanks. You didn't have to go so far as to dis-assemble it to get the pics of the front diff and crossmember though


PFM

Jet Addict




Posts

: 1511


Join date

: 2010-04-24


Age

: 57


Location

: East Sussex



Not a problem, anyting to help


d1noh

Centurion




Posts

: 459


Join date

: 2011-03-13


Location

: In the middle



That is very interesting indeed.
The Terios front diff is the same unit but it has a different rear plate on it.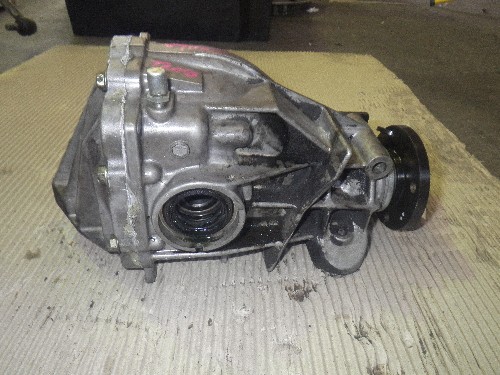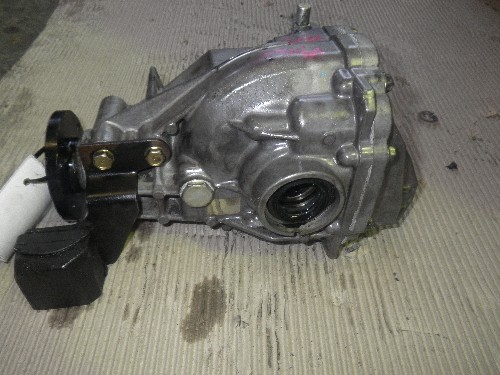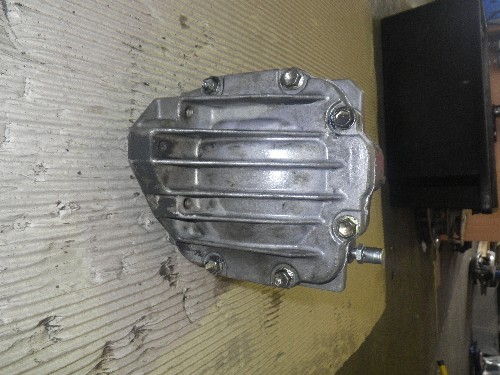 And the terios transfer box is the same too.
So someone really wanting to do the conversion could do it, but they would have to fabricate their own brackets for the diff.
Modify the terios front prop shaft.
Modify the terios front drive shafts and find suitable CV joints for the Hijet hubs. (someone should have 4x4 hijet CV joints available?! maybe?!)
Mix and match the terios gearbox with the hijet gearbox.
Resolve the exhaust routing issue.
Modify the hijet dampers so they don't stick out in the way of the drive shafts. (cut bracket off, reweld, then get some damper inserts maybe?)
Well that's a start anyway!
What are the implications of doing a 2wd auto? is it just a box and linkage change?

d1noh

Centurion




Posts

: 459


Join date

: 2011-03-13


Location

: In the middle



Now thats a question!........

give me a minute or two.....
Right from a really quick dig on the terios gearbox.
I think the Automatic terios was from 2000 onwards when they changed over to the toyota 1.3 engine not the HC-E like the hijet.
So the gearbox bell housing MAY be different. Also keep in mind the terios does not have the lean over engine design. So even if the gearbox did bolt on, it would not work as it won't be leant over so the gearbox oil pump/sump/pickup pipe will be all incorrect for gravity/oil.
Looking at this diagram from the terios manual, the automatic gearbox does not have a separate bell housing. So you can't just mix and match to suit.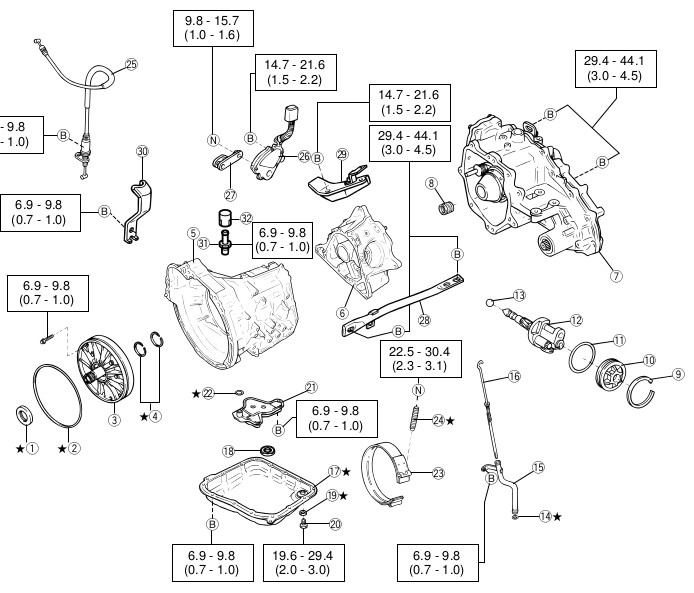 Obviously with any auto gearbox you will have to look at the oil cooler setup and the shifter lever etc.

d1noh

Centurion




Posts

: 459


Join date

: 2011-03-13


Location

: In the middle



I can understand why! Would make your life much less hard work without clutching and shifting.
Would totally spoil the fun defininitely HJ. Automatic are are only for old
Grandads over the age of 60------




  Oh sugar -- surely can't mean me too. I am still a kid at heart.
It's what he does with them...
Remember the discussion about fuel economy, and Dino measures his in gallons per hour


---
Permissions in this forum:
You
cannot
reply to topics in this forum