We all know our fuel tanks are on their way to failure slowly but surely.
I have replace mine twice now with second hand ones and the one I'm on now isn't exactly brilliant but its not leaking again yet.

I sold a van to a guy recently, and told him the tank was buggered, while I was fixing the fuel gauge I found it was leaking in two places so I epoxied it up best I could and it held fuel again for now.
It was also a 4x4 Hijet, which have a slightly different fuel tank than a normal Hijet van, so I said the chances of him finding a new tank was pretty slim to say the least.
So off he disappeared for a few weeks, and he came back today to show off his nice newly fabricated alloy HIGH CAPACITY(!!!) fuel tank.
I bet its about 35% bigger, and it will last well much longer than a Hijet.
I have spoke to the guy that has made it, and he is going to make me a small batch of new tanks but in steel, zinc coated though so they last. I suspect they will be around £250 each, which is quite a bit of cash, but what can you do when you need a fuel tank?
So anyhow, here are some photos of the nice shiny alloy tank!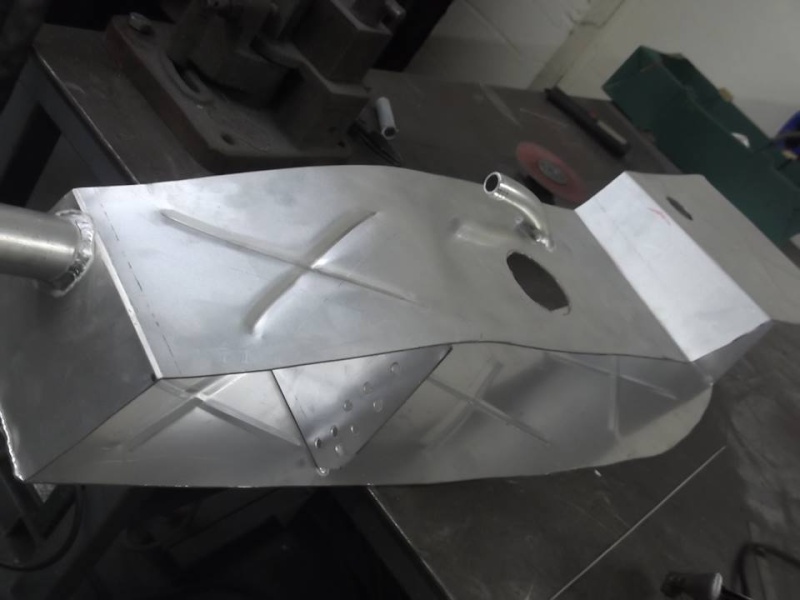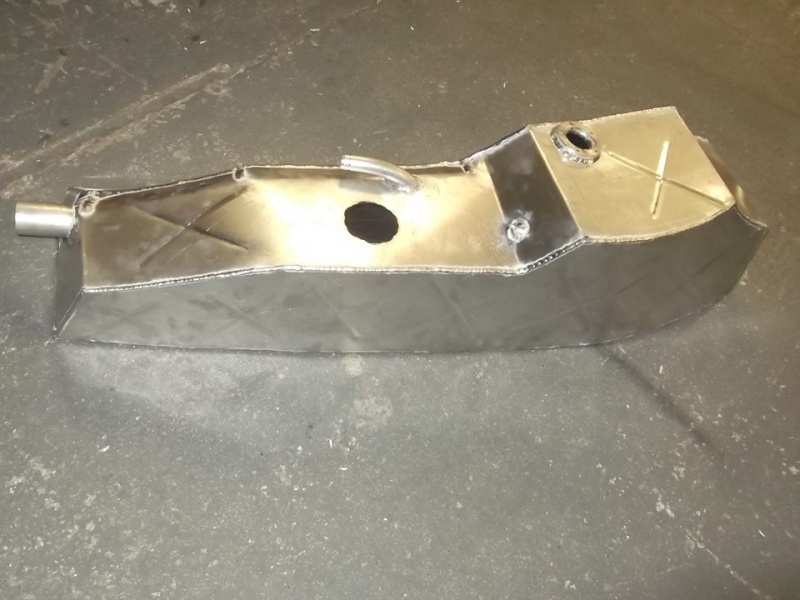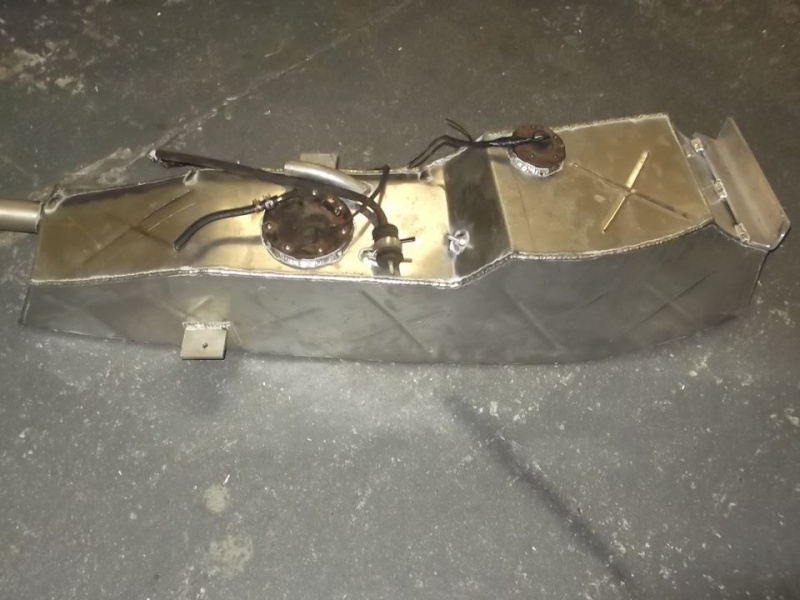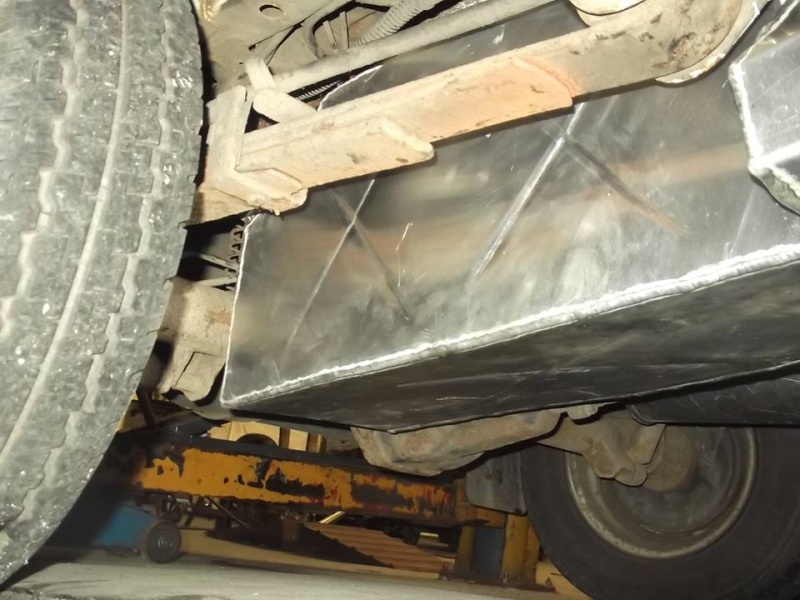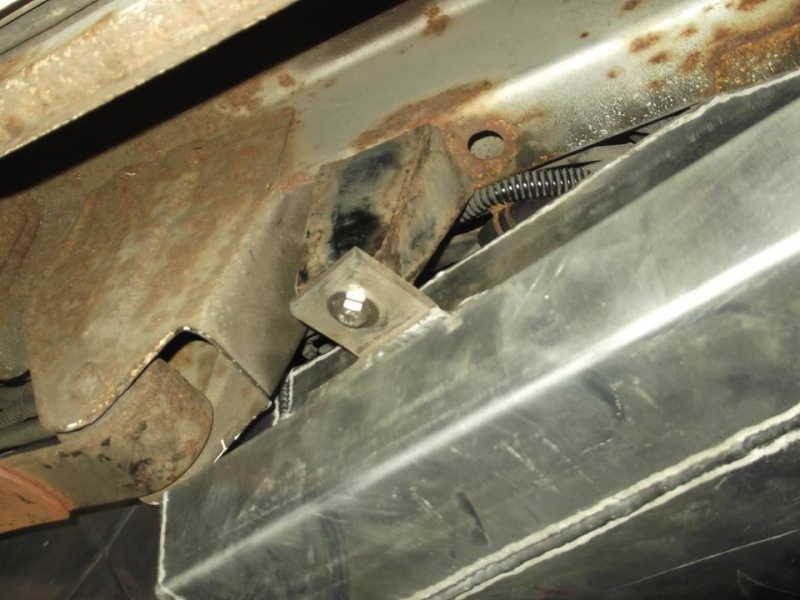 very nice, i wonder if they would fit a pickup? I'm sick to death of my tank!

FrontBackSide2Side

Cinquecento




Posts

: 584


Join date

: 2013-10-04


Age

: 35


Location

: Kidderminster



Someone will make you a pickup tank if you shop around
I definitely need a new tank!

Megarett

Clubman




Posts

: 29


Join date

: 2015-03-15



Megarett wrote:I definitely need a new tank!
Have you checked to see if it is on the recall list?

d1noh

Centurion




Posts

: 459


Join date

: 2011-03-13


Location

: In the middle



Have you thought about just lining the tank? You can get a tank lining resin and it works well, flush inside with a rust inhibitor first. Mix the resin, pour it in and slosh it around and then leave cure. You can use it on the outside too. give it a coat of some decent paint and it should last forever almost after that.

Swarfing

Centurion




Posts

: 145


Join date

: 2015-03-26


Location

: Swindon



What brand do you recommend?

Megarett

Clubman




Posts

: 29


Join date

: 2015-03-15



Resins are pretty much of muchness these days in quality so would just do a google review first. The last time I did one of these was on one of my mini estates in the early 90's and can't remember the brand. I just bought what they had at my local old school motor factors at the time. It worked well for me and the only difference i did was have it plasti dipped on the outside at a friends place of work at the time.

Swarfing

Centurion




Posts

: 145


Join date

: 2015-03-26


Location

: Swindon



Fertan Tapox looks highly recommended. In terms of derusting the inside though I would recomend an electrolisis method. This will ensure a complete rust removal and the process itself will remove any contaminent. This is easy done yourself with a couple of bits of wire and an battery charger and a bag of soda crystals. I use this process all the time for derusting. Hope that helps

Swarfing

Centurion




Posts

: 145


Join date

: 2015-03-26


Location

: Swindon



That's awesome, I'll be working on restoring my 'good' tank this week.

... Is there a website for the electrolysis thing? Lol

Megarett

Clubman




Posts

: 29


Join date

: 2015-03-15



Youtube is your best friend unless you are near me and i could help


Swarfing

Centurion




Posts

: 145


Join date

: 2015-03-26


Location

: Swindon




---
Permissions in this forum:
You
cannot
reply to topics in this forum