just been out in van and after a while the radio just went off (been working just fine previuosly) no power display etc. (Seemed to coincide with a bump in road). At home tested connections, all fine, earth and two power connections, tested fuses all fine, tested radio out of van on spare leisure battery and that lights up as normal and works. Put back in van and still no display. Only difference I can find is when testing voltage at connections at radio end I only seem to be registering about 6 to 8v! Tested direct at the battery and a fine 13v!
Tested by grounding to handbrake bracket and get 13v at radio connection. Is this likely to be a bad earth connection, joggled by the bump in the road, which is why its now not enough volts to kick the radio into life?

Where is my best bet to look for an earth connection to the body that is likely to have been disturbed or is this a needle in a haystack syndrome. Earth to radio is a black cable that dissapears up unde dash, cant see wher now its dark! Nothing else as far as I can see is affected. Should I test anywhere else, if so where. Electrics not my best area but can do a bit of simple testing.
Or
Is this a case of the van just doesnt like Johnny Walker on Radio 2 playing Pink Floyd (thats when it went off)!

Raggy

Jet Addict




Posts

: 1179


Join date

: 2015-05-25


Age

: 54


Location

: Doncaster



Sorted earth issue out, found out where earth lead was connected to, cleaned it and alls well again but what is the connector its connected to actually used for?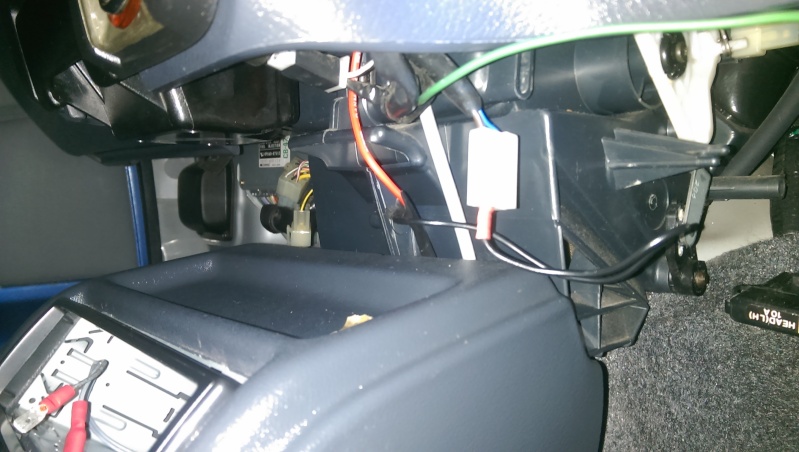 Its the white connector block, with what looks like a thickish brown wire and a thin blue wire. The earth was connected to the brown wire spade connector.

Raggy

Jet Addict




Posts

: 1179


Join date

: 2015-05-25


Age

: 54


Location

: Doncaster




---
Permissions in this forum:
You
cannot
reply to topics in this forum