Page 2 of 2 •

1, 2

Thought I would do a little Road Test of Matt's Magic Miracle Paint. I have mentioned in another of my posts that Matt and I have both been looking for answers to the question of Daihatsu's poor quality silvering on the Headlight Reflectors.
One oddity that I have found is that double the amount of Drivers Side Reflectors tarnish compared to the Nearside ones. I don't have an answer to that. It is just wierd.
Matt managed to drop a very hot Glass Lens out of a teatowel onto the floor. Oooops.
So I sent him a complete Headlight to take another glass off and send me back the rest with a can of the Magic Silver Paint. He had even painted the Reflector for me. It was certainly the brightest Silver from a spray can that I had seen. So out of curiosity I decided to spray over the silver with Clear Laquer to try and get an even better shine. Certainly looked better with the two coats of Clear Laquer.
It got left for a couple of weeks before I got a chance to give it a "Road Test". I put a 60/55w bulb in the Reflector and joined both Dip and Mainbeam wires together and connected them to a Battery so 115w of heat. I left them connected for two hours and the reflector didn't get "Too Hot to Handle" with double the amount of heat from a standard bulb, with both filaments on at once. I kept checking the paint and the heat of the metal and no smell of burning paint or laquer. So far, so good.
Next test was to use a 100/80w bulb giving off 180w of heat. How would the paint and Lacquer stand up to this test ?? Surprisingly well. I left this bulb on for two hours again and still no sign of bubbling or burning.
Bear in mind that the Reflector wasn't en-shrined in a plastic casing, or have a glass on the front of it so it would get a bit toasty. But while in motion, it would have cold air passing around and over it giving a cooling effect. So only time will tell how the paint will stand up to the passing of time. So far it is very promising.
No burning or blistering but obviously the light output is somewhat reduced compared to the Silvered Reflectors. Overall it seems to be a good product.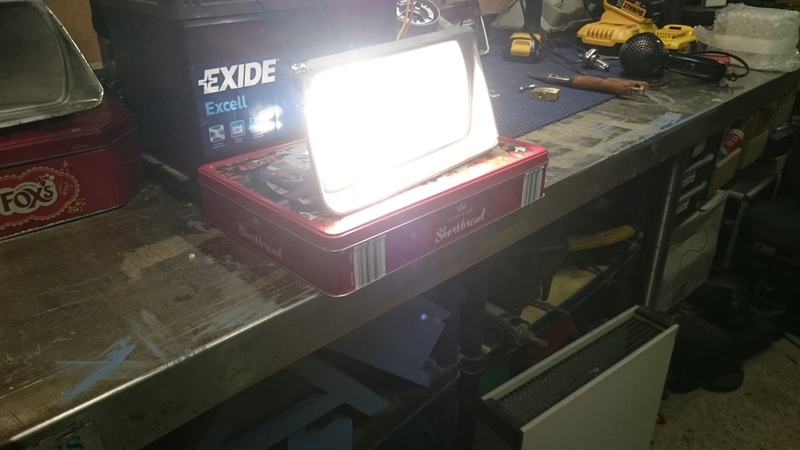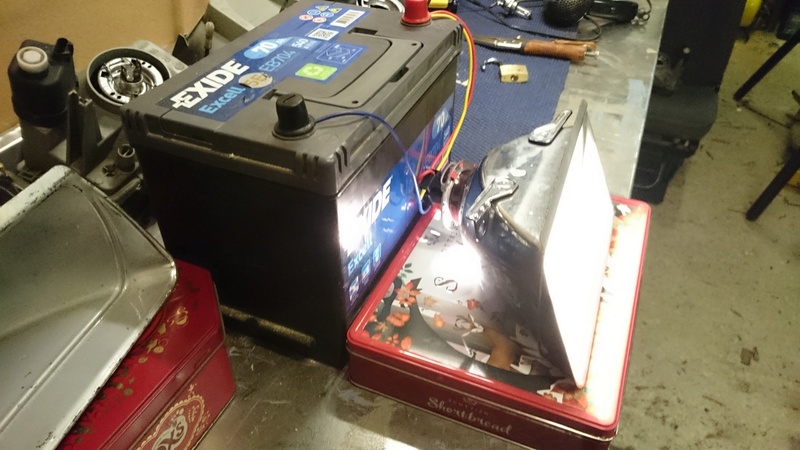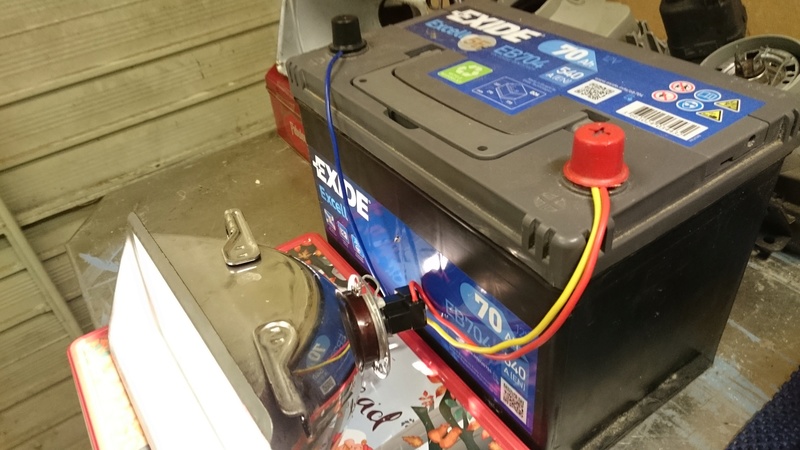 That's not a Hijet light, it's bright...................


Logi

Jet Warrior




Posts

: 3655


Join date

: 2011-04-07


Age

: 82


Location

: Kilmarnock




buttondup

Chatterbox




Posts

: 69


Join date

: 2016-06-18


Age

: 37


Location

: Cullompton



interesting... the foil tape still seems fine on mine but I guess time will tell, though I only use my van maybe once a week or less as I mostly cycle, so with luck the foil will last. But it is interesting this whole chrome paint thing, might be nice just to paint the entire van with it.

danielfrisbee

Chatterbox




Posts

: 76


Join date

: 2016-01-12


Location

: london



Page 2 of 2 •

1, 2

---
Permissions in this forum:
You
cannot
reply to topics in this forum