So, many months ago the door handles on the sliding doors came off in my hands, in pieces admittedly, there was a period where bits still hung off, but in the end they were gone. An mot failure I discovered, as I have the mpv with seats. One solution, is to take all the seats out for the mot, but I had always intended to resolve the issue and this forced my hand.
Buoyed by the success of my shonky diy roofrack, I turned my very amateur metalworking skills to making some door handles from some rusty steel I had left over from another project.
Having now done it I can see how to do it better next time, though there won't likely be a next time, as these handles are so solid they will outlive the van. They currently don't lock, though I've come up with a relatively easy modification (with magnets!) that will get them locking.
So, if anyone else out there has lost hope faffing around with door handles, if you can be bothered, there are solutions. It's so nice being able to open and close the doors as hard as I like, and as having sliding doors is still a novelty for me, every slide and clunk is very satisfying..!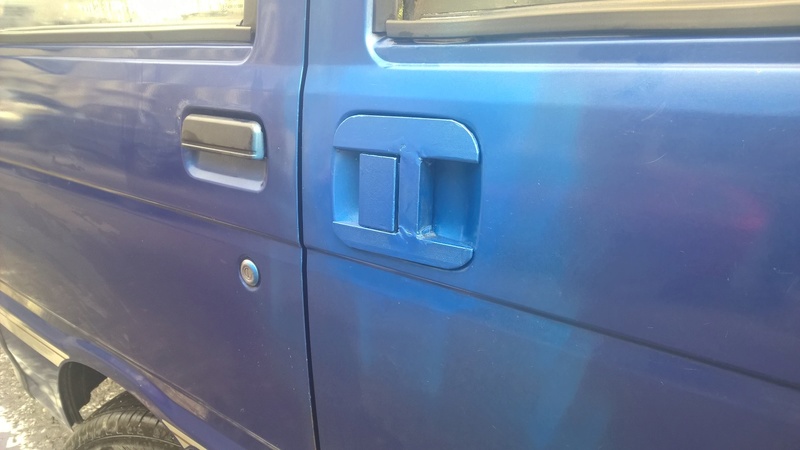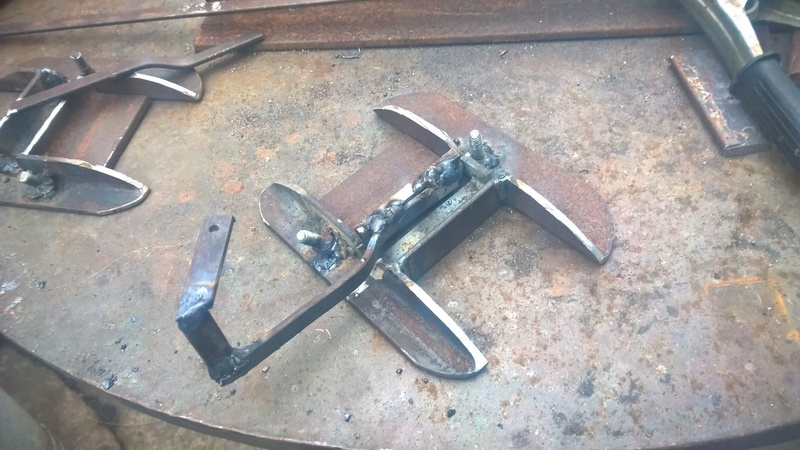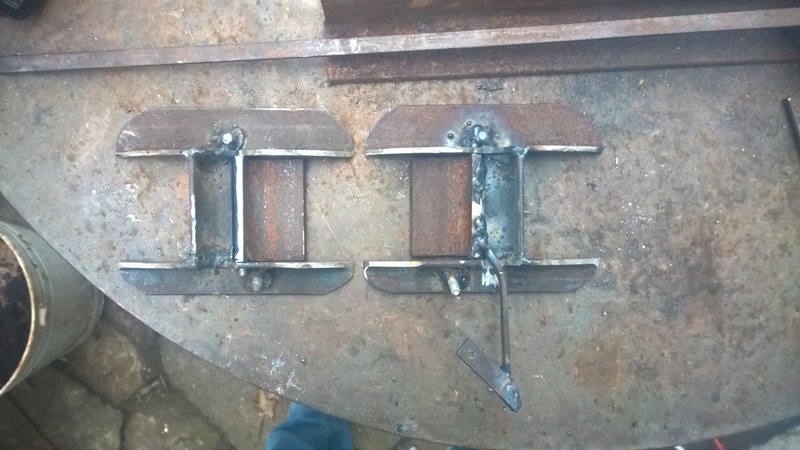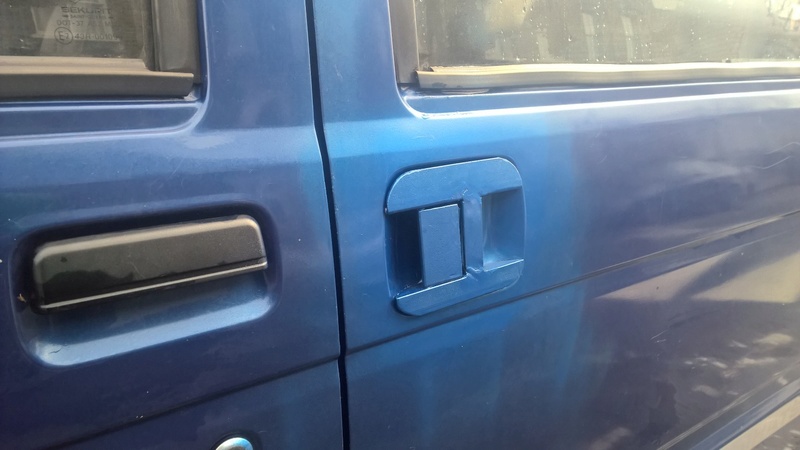 danielfrisbee

Chatterbox




Posts

: 76


Join date

: 2016-01-12


Location

: london



still waiting for applause for these...! though I've realised a slight design flaw, which is that the way I've done them means the windows now only wind down half way. Not the end of the world, silly of me to think I could get it right first time-

danielfrisbee

Chatterbox




Posts

: 76


Join date

: 2016-01-12


Location

: london



You mean that your windows actually. wind up and down? You are a lucky man. Only ever found 4 winders that worked properly. Even then they needed a bit of help pulling the glass back up and had been given copious amounts of. oil in the coiled spring and bristle materials they put in the middle of the spring.
Well done that man! A good solution and neatly done.

Raggy

Jet Addict




Posts

: 1238


Join date

: 2015-05-25


Age

: 54


Location

: Doncaster



thankyou for the solicited kindness..! Read through your skylark posts earlier for inspiration raggy as I've been thinking about maybe fixing up the van a bit more now that it's passed its mot. Yes woodie both windows went all the way down, which impressed and surprised me. However the theoretical moment of lying in a bed in it and winding the window down to catch the warm morning sea breeze is sufficiently unlikely that a 50% opening window will have to do.

danielfrisbee

Chatterbox




Posts

: 76


Join date

: 2016-01-12


Location

: london



When we first chatted Dan you said that you were very inventive. Well you have certainly proved that point son.
Well done. You have achieved something else that I have never got round to.
And sorted out your headlights and got the van through the Mot.

So for someone who told me that he had no mechanical skills you should be very proud of yourself. And next time - - tell the truth.
you're too kind woodie, i'm blushing-

danielfrisbee

Chatterbox




Posts

: 76


Join date

: 2016-01-12


Location

: london



They're mans handles for sure


Logi

Jet Warrior




Posts

: 3655


Join date

: 2011-04-07


Age

: 82


Location

: Kilmarnock



Nice, nothing like a bit of angle iron the ladies go mad for it

dennispenis

Centurion




Posts

: 103


Join date

: 2016-05-31




---
Permissions in this forum:
You
cannot
reply to topics in this forum