I  got my very tidy N  reg 993cc Van over here to home on Tuesday. It had covered 914 miles in two years with the previous owner. It has covered 76,304 miles in total since being sold by Wight Motors on 1st of August 1995. So it is coming up for 22 years old. 
Having been stood at my yard  under a leaking rusty tin roof it had got pretty dirty and had rust stains from the leaky roof and the usual "Gangreen".  
I have spent 2 whole days grafting away cleaning and buffing it up. No Polish at all as DBS intends to repaint it. My personal choice would be to have it sprayed totally in the original white so it looked absolutely immaculate and the pretty Alloys DBS is going to be fitted it would be totally understated but in fact a real head Turner looking so tidy and original looking. But that is my choice. I think DBS has far more dramatic ideas.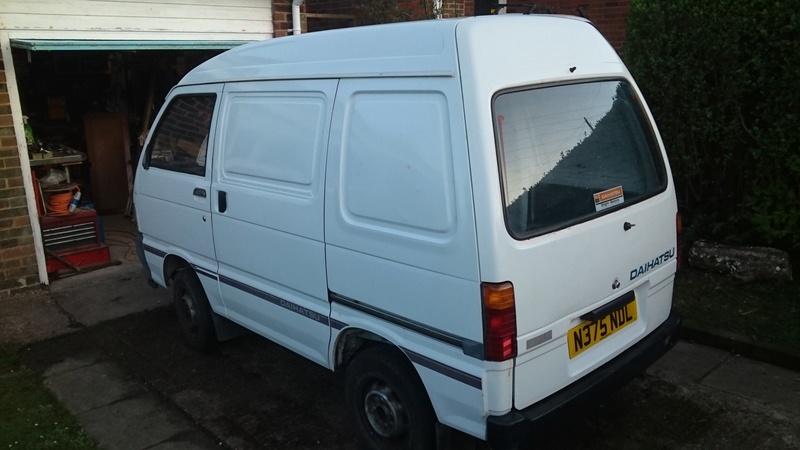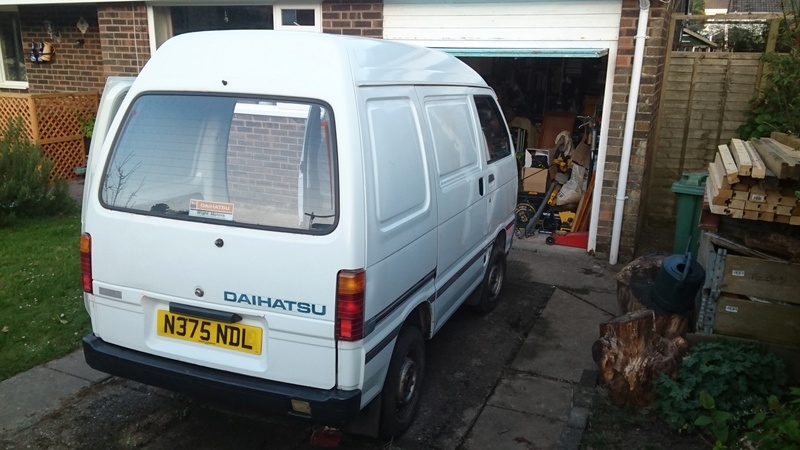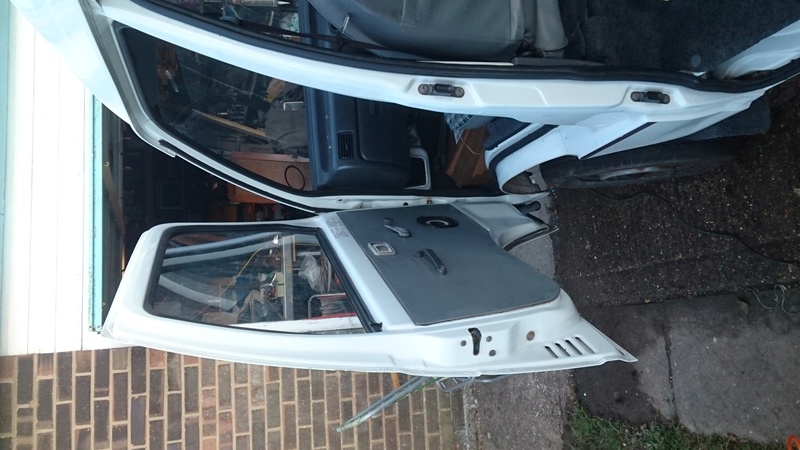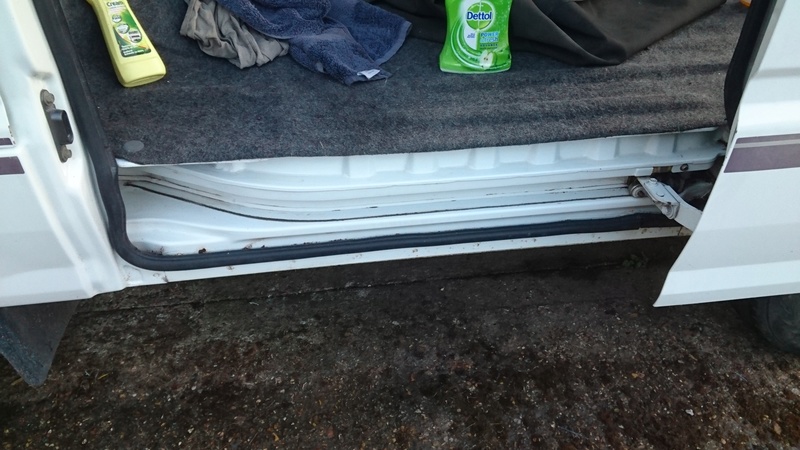 One thing I forgot to mention is that both sliding doors open up very easily with the outside door handles and shut so easily too. Almost unheard of. If I had remembered that I would have stuck another £100 on the price. At least Doughboy Slim is going to get  a very tidy van, even better than the original photos I  posted on his Old Shape Hi-Jet Wanted advert. 

2 days of solid graft for a good conscience and my reputation for being fair with everyone. ( Well almost. I  do some very hard bargaining when buying some items which are way too much) 

You owe me quite a few 44" chest T shirts now my boy. I would hate to see you cry after I have kicked you hard on your damaged knee.
Wow woody that's looking fab. What did you clean it with

debz

Centurion




Posts

: 132


Join date

: 2014-04-22


Age

: 46


Location

: dundee



I gave it a good wash by hand with car shampoo and Dettol Mould and Mildew Remover using the trigger action spray bottle.
Then, Jif !! A tiny amount on the Soft Sponge Polishing Mop on slow speed. The paint that comes off on the sponge mop acts as a very fine abrasive. I use a trigger spray bottle with water and a small amount of car shampoo to dampen the sponge and a few sprays on the area you are going to be cleaning. DON'T USE MUCH WATER. On the other hand don't let the sponge get too dry or you will burn the paint. It is a fine balancing act but you can see the end result. THERE IS NO POLISH ON IT. JUST SHINY PAINTWORK.

Door shuts are all cleaned by damp rag, Jif and loads of Elbow Grease. I am hurting like hell today.

I spent two days getting it to look like that.
Braw wee van, and it'll be a good one too

Get some polish on it Woody-San


Logi

Jet Warrior




Posts

: 3655


Join date

: 2011-04-07


Age

: 82


Location

: Kilmarnock



Thank you Logi. Praise indeed.
I haven't done that because DBS is going to be having it painted soon. Last thing his sprayer will want is silicones on his work of art. Otherwise I would have done that. Would have come up superbly shiny with several layers of Mer Polish. Amazing product.
Fairy nuff, fisheyes all over probably isn't the look he'll be wanting


Logi

Jet Warrior




Posts

: 3655


Join date

: 2011-04-07


Age

: 82


Location

: Kilmarnock




---
Permissions in this forum:
You
cannot
reply to topics in this forum