For those who followed my explouts in the Isle of Wight you will remember I had a little issue with the exhaust...a hole appeared which required a visit to Halfords so I could bodge it for the rest of the stay.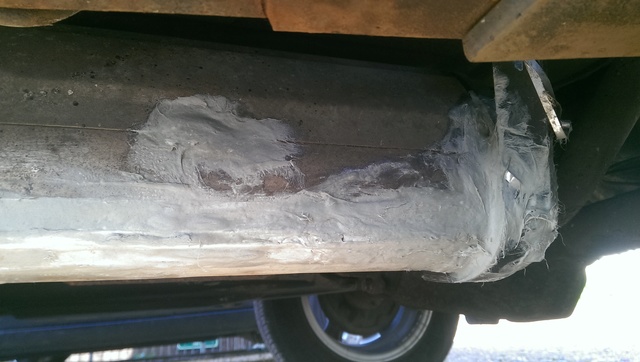 Well the bodge worked and lasted all tge way home. I ordered a new full system from Regis Exhausts (see ebay)
Now it seems that finding all the right bits for a 1.0i van can be a little tricky as some dont differentiate between 1.0 and 1.0i etc which I found out. Ended up with a Catalyst that was too short, a main box that was missing a third hanger and a front pipe that the hanger was just too short and at the right angle to stop the rubber sliding off. Neil at Regis Exhausts couldnt have been more helpful saying he would look to see what he could do and get another out quickly. Took the old exhaust off, bolts to manifold proved 'difficult' and required new studs from local car shop. Meanwhile I researched other exhaustson the net and found that all other ones were the same but there were two Cats available, one about 60mm longer abd ro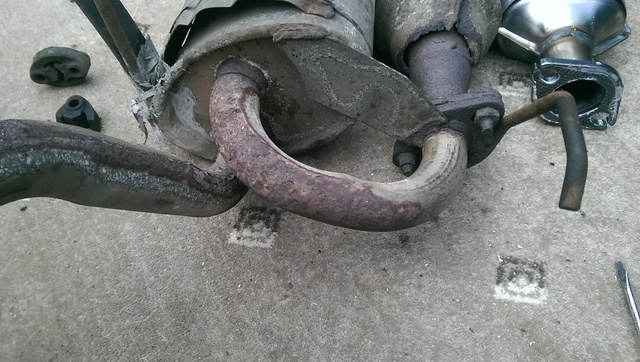 The third hanger on the U bend which seems to be missing on all I could find. However most list them as DU61 (or DU061) but my existing box had DU61A stamped on it so maybe that's the difference. One to note if you need to replace yours.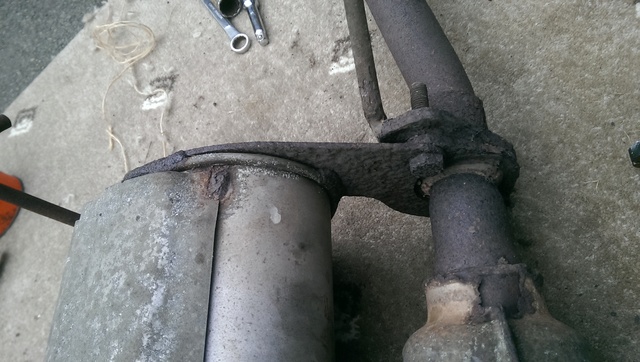 The front hanger, most front pipes either don't show the suspension bar or show one like mine was, which was too short and at the wrong angle so the rubber just slid off it.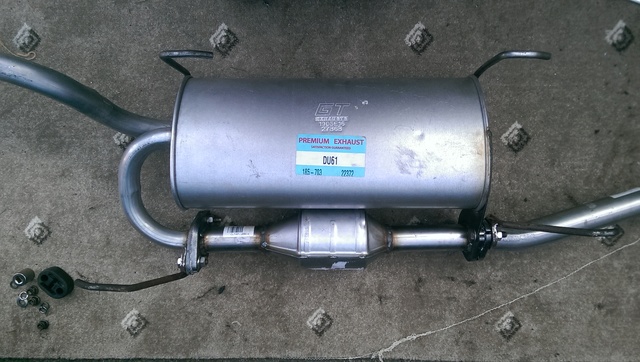 Managed to cut the bars from the existing exhaust with part of the flange so they could be bolted to the new one, job done.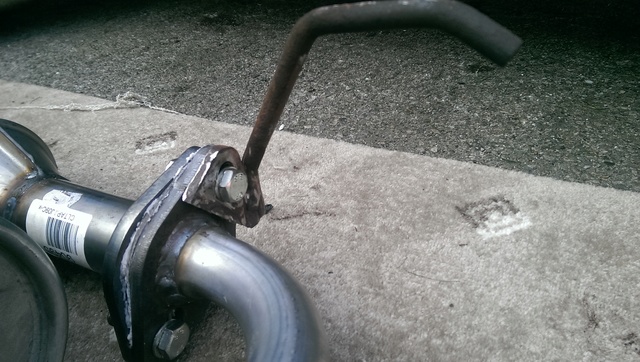 New rear suspension support bar.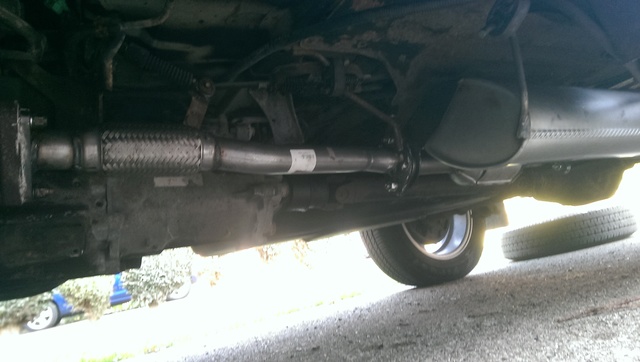 Exhaust all installed, managed to fit it with it all together without having to jack it up or remove the wheel. Just remove the spare wheel, feed exhaust over axle, fit rear hanger in its rubber first then fit to manifold, fit other hanger rubbers. Tip, just spray holes in rubbers with WD40 and they slip on the hangers easily, I found out the hard way!
und (the one I needed). Regis posted out another box to try and another cat.
Well the cat fitted but I still missed the third support on the box (at the end of the U bend). From another tbread on here it seemed I was not alone so thinking cap on....
Looked at the existing exhaust, broke out the grinder and hey presto made two hanging brackets to sort the front and box hanger issues out. Now one happy owner with a new exhaust. If you need an exhaust contact Regis Exhausts, very helpful and good prices.

Raggy

Jet Addict




Posts

: 1238


Join date

: 2015-05-25


Age

: 54


Location

: Doncaster



Well done Raggy for "hanger"-ing  on in there. You got there in the end. Neil came through in the end too. The main  blame lays with Daihatsu changing systems and mounting points. 
At least Neil now has both exhaust system measurements in his system and the extra number 5 hanger too. 

Neil Farrier can be reached at Regis Exhausts on 07906 860717.

Always mention that you are a member of the  Hi-Jet Owners Forum as he always pulls the stops out for us.
Thanks Woodie, forgot to add his number. Yes wasnt his fault as diffict to get correct one unless you go to dealer as my friend did and he paid over £330. At least there is now quick solution to the missing/wrong hangers. That front pipe hanger seems to be wrong on all the ones I saw. Anyone got a drawing showing the exhaust system and the correct part numbers, not the ones from ebay as the exhausts dont match. Got the manual but it does not cover the exhaust system.
If anyone else is doing it its an easy job once you have the old system off.

Raggy

Jet Addict




Posts

: 1238


Join date

: 2015-05-25


Age

: 54


Location

: Doncaster




---
Permissions in this forum:
You
cannot
reply to topics in this forum