Hi guys!
I'm Bart from Belgium, last week I went north of the border to buy a low milage hijet 1300 16v pickup.
I've been looking for some information on my latest purchase, but every time I end up on this forum (with satisfying results), so I was thinking I might just join the club

My van is completely standard, but I don't plan on keeping it this way.
This is what I currently have in mind:
Paintjob: some creamy brown color with green touches.
Front swap: I like the look of the older version more.
Lowering: nothing too wild. from what I googled, I'll be looking into industrial springs for the front. (eibach makes almost any kind of spring, my last employer used eibach valve springs (about 500mm's tall

)
Sun/panoramic-roof: will need to hammer the "fins" down for this.
Rims: looking for something in the 13 inch area.
Engine: porting of the head/ filter + box/ remap
Here's some pictures of how it sits now: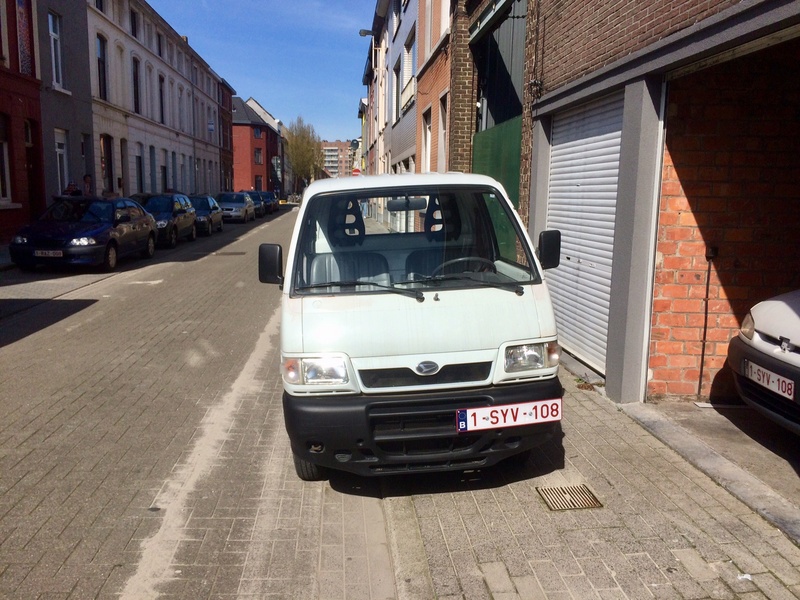 cheers!

delcampo

Member




Posts

: 11


Join date

: 2018-04-10


Age

: 32


Location

: Belgium



Welcome, from that garage it looks like you have the kit to do the modes, engine lift etc etc. Glad you found the site useful and as usual welcome to the mad house. Waiting with interest of your developments for the hijet.

Raggy

Jet Addict




Posts

: 1119


Join date

: 2015-05-25


Age

: 54


Location

: Doncaster



welcome man, nice intro and plans


scotia

Cinquecento




Posts

: 878


Join date

: 2014-01-27


Age

: 37


Location

: twente



Hi Bart and welcome. From the two pictures you have put up, you have already got the hang of Picture Posting. You will have newbies and oldies asking you for lessons.

It certainly looks a nice very tidy Pick-Up to be starting your project off with. I am not familiar with your vehicle registration system, but does your number plate indicate that it is in fact a 2008 model??
I smiled at the thought of 50cm Valve Springs. However long and what diameter would the valves be for crying out loud?? From a Marine Engine??

Changing the front end is quite a bit of work, doing a Reverse Raggy really. If you are going to there are the 6 little spot welded brackets for the spring loaded Oblong Headlight adjusters. The front bumper and radiator mount you would need from the 1200 Diesel van and the under bumper Radiator wrap around protector bar and lots of niggly little bits and pieces.
The ideal answer is to see if you can pick up a complete pre-98 1200 diesel for all the bits you will need. The 993cc radiator mounts are different as the radiator is much smaller. Technically speaking the 1300 radiator is actually the original 1200 Diesel radiator, but something at the back of my mind is telling me that the 1300 radiator mounting bracket has subtle differences to the 1200 Diesel one coming off the earlier shell.

Annoyingly I have just last week sent a 1200 Diesel van with the Radiator and mounting brackets to the Scrap Yard last Wednesday. It has been in my yard for almost 3 years!!! Murphys Law we call it.

Keep us up to speed with your project and Scotia is a very good friend to have on here for help with advice - especially if you can find any Suzuki Carry spares to bribe him with.

@Raggy Thanks man! I'm a few attributes (and a bunch of experience) shy of being able to make my own gearbox. Nice craftsmanship on your van btw!
@ Scotia thank you! Love your ride!
@ Woodie: thank you too sir!
About the number plates: there's a system, but it's basic: the first number/letter defines the type of vehicle: regular car (1), taxi (t), diplomat (cd), oldtimer (o), or if you picked your own combination (9). the rest of the numbers/ letters are random. (and the plates on the picture actually belong to my peugeot partner, I used them to get home)
I was digging in my image archive and the springs themselves are a bit shorter than they were in my imagination (actually 30 cm's) the valves themselves are 52. And you are correct, they belong to a marine engine (abc dl36; 650kw/cylinder). I've added a picture of the actual valves and a tape ruler next to. And another one with the springs in top view.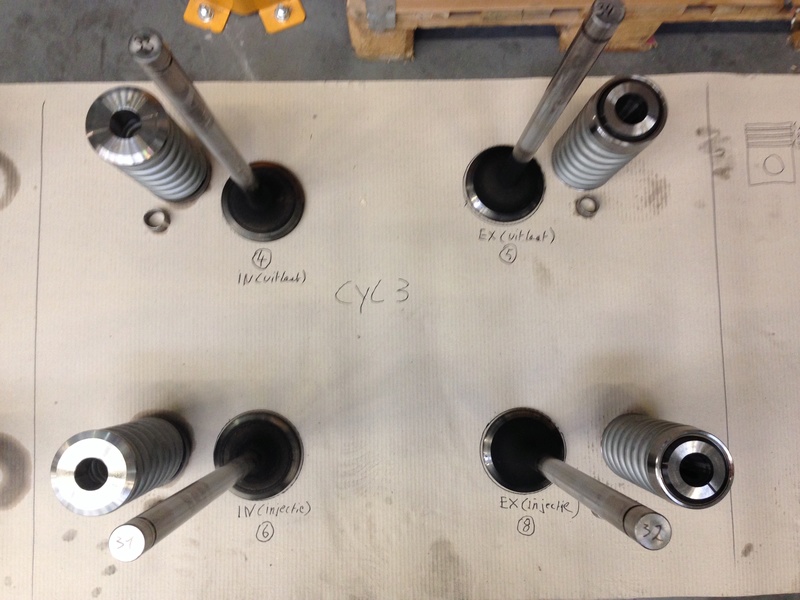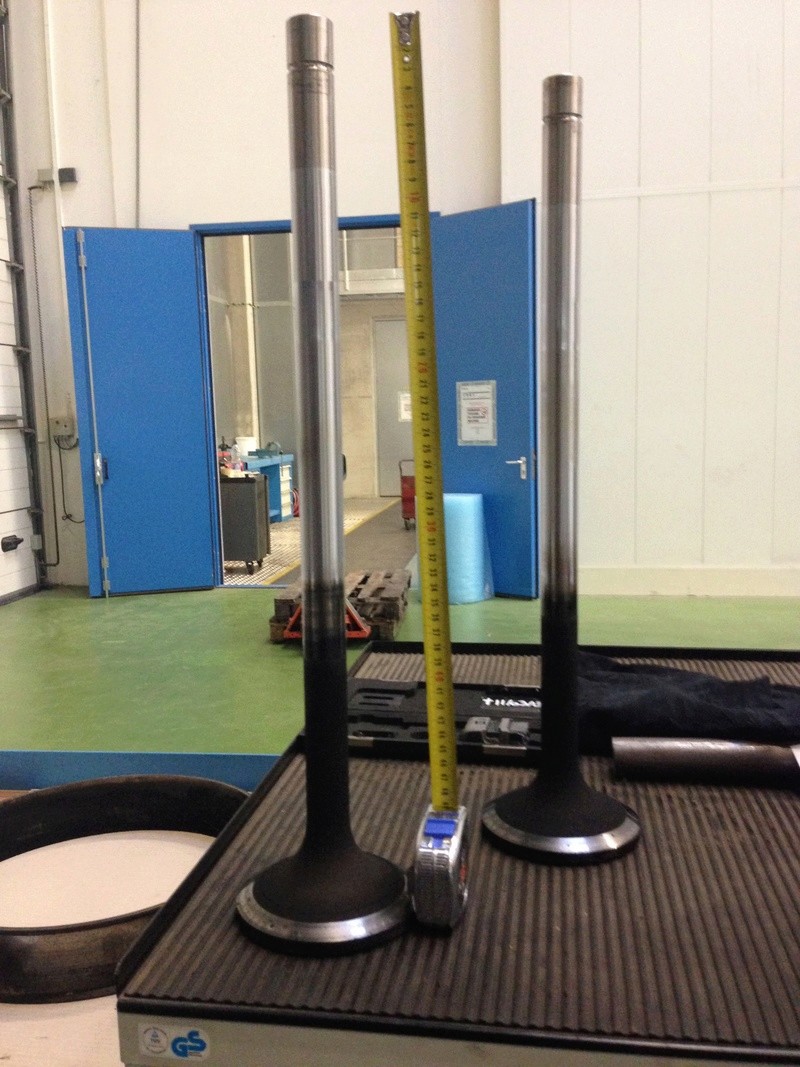 Thanks you very much about the information about the front end rebuild. Could it be an option to relocate the current radiator with custom brackets? Is there any know aluminium radiator that fits more or less?
A pitty you've just scrapped that diesel van, those parts would've been welcome. Anyway, I'll keep an eye on here and the local webpages. Sure something will pop up on time. Don't plan on all of this to happen within the next few months. Maybe during my summer holidays, if I found everything by then

delcampo

Member




Posts

: 11


Join date

: 2018-04-10


Age

: 32


Location

: Belgium



thanx man  

Did you see the hijet woodbedproject from pvdb?
He did a conversion to his 1.3 to old style front with round lights.
They are actualy vw golf 2 lights, same size i have in my carry.
You can buy a lot of cool cheap aftermaket lights like crosshair and angel eyes for arounfd 65 euro.
He made a custum front bumper to that covers the lower part of the 1.3 radiator.
Woodys idea is verry good to but its always better to have to much options than one no?
link to topic
http://hijet.findtalk.biz/t3414-hijet-pick-up-woodbed-project

scotia

Cinquecento




Posts

: 878


Join date

: 2014-01-27


Age

: 37


Location

: twente



You're messing with my head Scotia :p
First I was sure I wanted to go all straight lines, because so will be the car... But now I'm reconsidering round lights. Just golf 2 is a bit big for my liking. E30 has smaller headlights, but they are double... More research is needed!


delcampo

Member




Posts

: 11


Join date

: 2018-04-10


Age

: 32


Location

: Belgium




kernowjon01

Chatterbox




Posts

: 81


Join date

: 2018-02-14



That looks nice Jon! Personally, I would not go into that much custom anymore. Decided so after crashing my first car. I prefer not to have those feelings again

On other news... got some delay in the registration... The law requires a European COC that needs to be requested. If Daihatsu of Piaggio can't give me one, I need to go for a special inspection that would cost just shy of 800 euri...
Whilst waiting for the ever so important paperwork, I'll cut a hole in the roof for some glass that arrived, and fix the rust peaking from underneath the seal.
Think I'll start posting in another section from now on.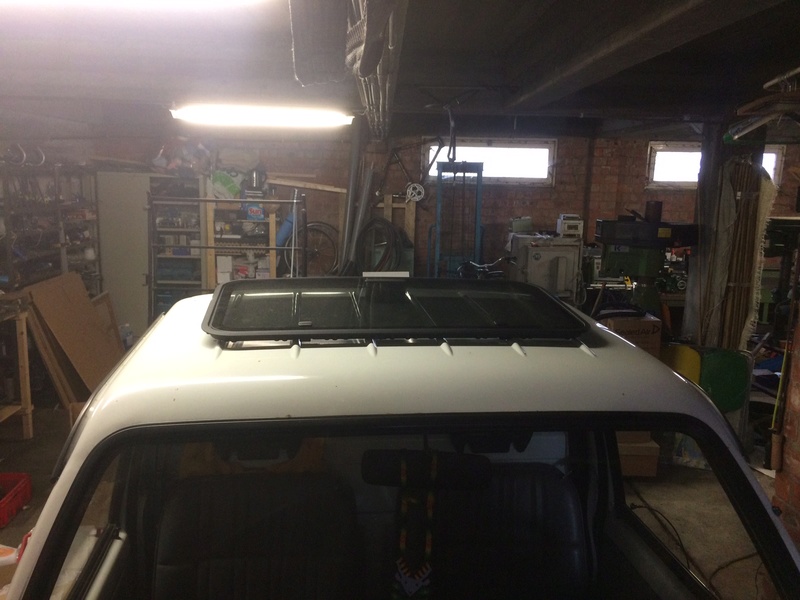 delcampo

Member




Posts

: 11


Join date

: 2018-04-10


Age

: 32


Location

: Belgium




scotia

Cinquecento




Posts

: 878


Join date

: 2014-01-27


Age

: 37


Location

: twente



Hey Bart,
Welcome to the forum! You have bought a beauty!! How many km's does it have on the clock? Did you buy it from the Netherlands? You should have seen the wrack I started out with...
You have a perfect roof and want to cut it open, while I literally had a small pond on the roof. You can't imagine how much effort it took to make it straight again.

Really looking forward to see how you project will end up!

PvdB

Centurion




Posts

: 196


Join date

: 2016-02-22


Location

: The Netherlands




---
Permissions in this forum:
You
cannot
reply to topics in this forum