Great success!! At last i've repaired my eprom writer... I have to post it up as me makes me so happy I might wee.
I've soldered all new transistors, resistors and diodes onto the surface mount boad and it bloody works again.
This is my second attempt, first time I replaced 2 components and it came sort of back to life - it would read chips, but it wouldn't erase or write them.
Now after replacing all the VCC control circuitry's components its full on back to life. But anyway check out the size of these little buggers i've just soldered....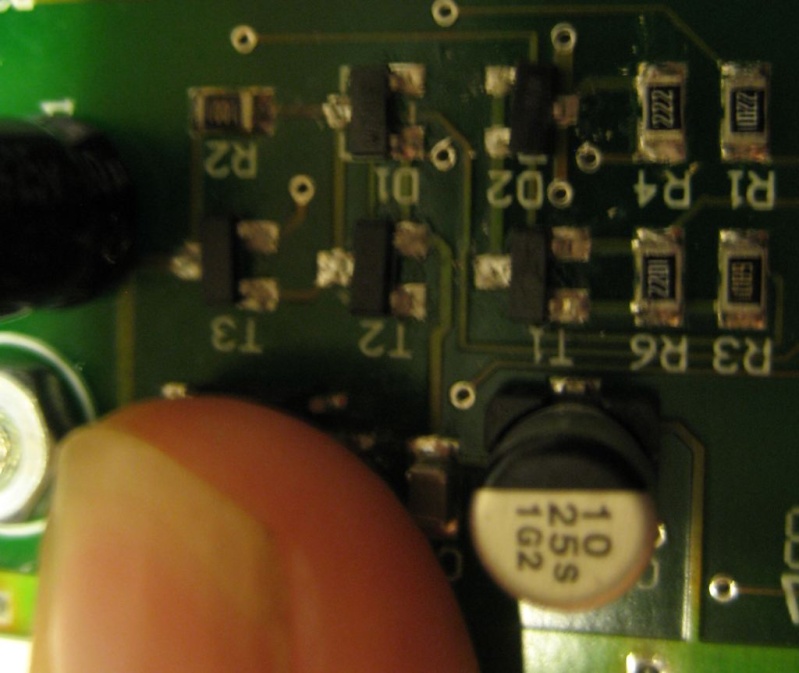 That finger in shot is my little finger, not a thumb

They are smaller than a match stick is wide.
And I thought all you lot from that side of the hills had ten thumbs and fingers on your feet
Not all of us, but we do have far bigger peni.

The other side is jealous that our 10 fingered fancy foot work we keep the ladies well in the zone.
does your missus know or would she deny all knowledge?

She screams it from the hill tops

Well if it's the hill tops by the cat & fiddle only the sheep will care....... is there something you want to share with the group????
Yeah, shall I pass the Velcro gloves round?

---
Permissions in this forum:
You
cannot
reply to topics in this forum