Hi,

I want to replace the spark plugs in my Hijet pick-up 1.3 4 cylinder petrol engine......

Don't laugh,,, I have had both seats up and removed the inspection panel from the floor of the truck body,,,, and I can't see where the plugs are?!

I can't see any distributor cap or HT leads to follow. Am I stupid of what? ( you can answer that ).

If you can describe what to do or show me a diagram I'll be your friend for life.

Thanks



Whitetruckman

New Member





Posts

: 3


Join date

: 2012-09-02



I'll refrain from answering the second question, but for your first question:-
Look under the passenger seat, there you can the rocker/cam cover on the top of the engine....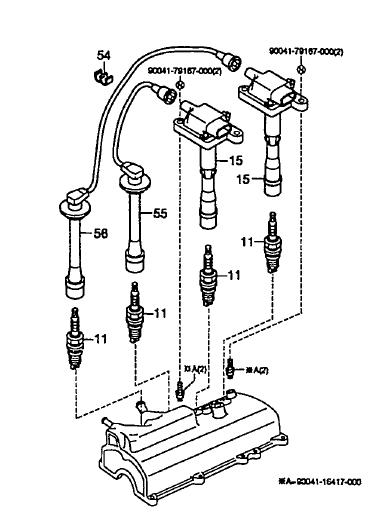 Word on the street says one of them is a right bitch to do

Takes longer to take the covers of than replace the plugs. If I remember right number 3 from the front a bit awkward because of the seat support bar. You will need a long spark plug tool

Waz

waz

Cinquecento




Posts

: 748


Join date

: 2011-07-26


Location

: Maidstone Kent



Thanks HJ and Waz for your help.

It's a nice day to get my head under the passenger's seat.

Whitetruckman

New Member





Posts

: 3


Join date

: 2012-09-02



Sure is! I'm waiting on the call from the MOT station for my white hijet van.....
Dunnit.

Thanks for your advice and diagrams guys.

That was a learning curve. Apparently, each spark plug is capped with its own transformer which is supplied with low tension voltage eliminating the need for HT spark leads. Very cleaver ! I have never seen anything like that before.

Squirted WD 40 on the retaining nuts and left it for an hour or two. They then came off easily.

Job done.

Hope your van passed the MOT HJ.

Whitetruckman

New Member





Posts

: 3


Join date

: 2012-09-02



Oh wow yours is a multi coil one, sometimes know as "coil over plug" and other terms.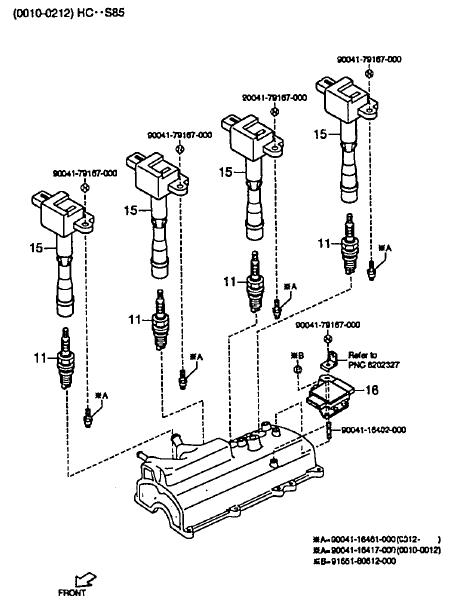 And yeah I am now MOT legal again

No wonder he couldn't find the plugs to start with!

PFM

Jet Addict




Posts

: 1446


Join date

: 2010-04-24


Age

: 56


Location

: East Sussex




Similar topics
---
Permissions in this forum:
You
cannot
reply to topics in this forum